...which I have had for around three years. Its an ES-100 which I think is from 2001 (?)... My post is a pickups question...
Basically after playing this alongside my others and a variety of different humbucker guitars, this sounds dull. It sound muffled in the top end and muddy in the bass end on both neck and bridge (neck sounds the worst), but I have to say the neck is a superb 59 style LP similar, slightly slimmer at the nut than the Reborn's, but with a generous C, which I am realising is not so easy to find.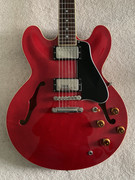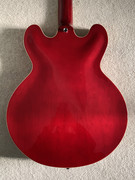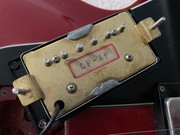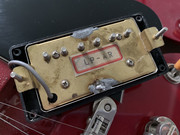 Not wanting to throw money after bad, I am slightly worried about spending £300+ on new pickups if the guitar is going to make little improvement.
Can I ask anyone who has changed pickups in their ES range what the differences were when they installed new ones, what pickups would you recommend here in the UK for an ES range guitar? Can I make this guitar lively?