Hi all,
recently purchased a 1979 Shergold Custom Masquerader six-string in good original condition. Here it is: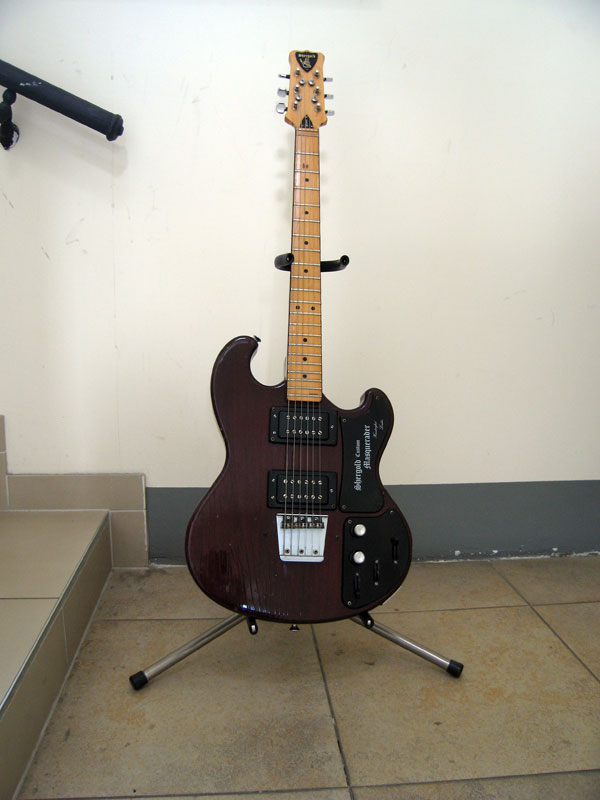 Not the best-looking guitar in the universe, but lots of character plus excellent sound and playability. These were built by the joiners that had previously built guitars for Burns and Hayman. Hand-crafted in the UK. Some remarkable features like pickups by
Re An
, maple neck with extra maple fretboard and black binding, body made of obeche wood, versatile electrics. Definitely worth a look and listen.
19tlb84