Just received my new Burny SG.
It?s dated to 1985-1987 by the seller.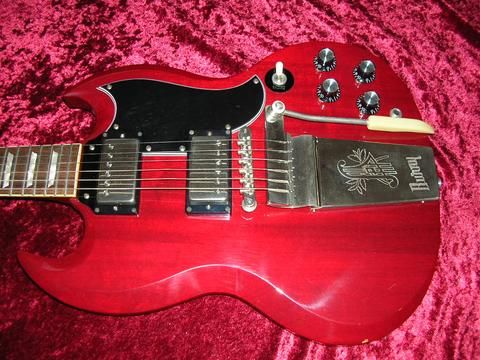 As you might have noticed the Crown on the headstock is in not broken. The pup?s got grey cables and brass baseplates.
The pots are not these small ones that one sometimes find in MIJ guitars, but regular sized ones and the caps are brown.
Does 1985-1987 seem like a correct estimation?