can anyone tell me if these are mk2 or mk3.
i have searched but cant decide which version they are.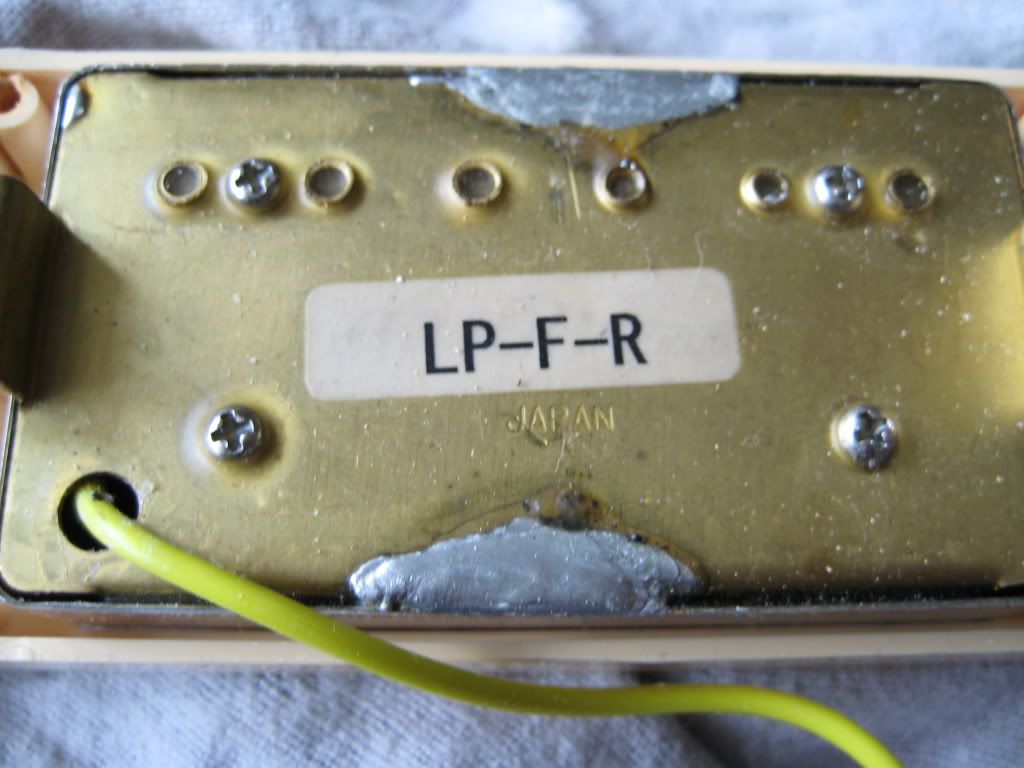 ---
stratman323
Good question! I've never been sure which Love Rock models had the Mark 3s - just the base level Japanese model I think. What year is yours? Mine is a 2003, so I assumed it was an LS70, though maybe it is an LS75?
Anyway, these are the pickups - now replaced with a set of Seymour Duncan Pearly Gates.
Mike
---
---
t.olsen
pompadour wrote:its a 2007 ls75 purchased from Richtone. it was advertised as havin MK2s but having read a lot of stuff i am not so sure.

i was thinking of putting some humbucker sized P90s in and was just looking to see what was in there.
My Tokai SG is equipped with those pickups :
http://www.acys-lounge.de/tronebuckers-english.html
and I can highly recommend it - just awesome.Check out the clips what they will sound in a Tokai and think about give them a try.Not the cheapest one but H?ussel are unbelievable pickups - as well used as stock pickups in Ruokangas guitars.Damn,I sound like a dealer but I can guarantee I am not but just thrilled how fantastic my old Sg is sounding now
---
having read a few more posts i thought i would try adjusting pickup heights before spending on a set of humbucker size p90s.
what a huge difference !!. my neck pickup was way too high and way too muddy . dropped it down to 3/32 and am now very happy.
balances much better with the bridge now giving a much clearer tone.
saved me some cash too. for now !!!
---
---
i have just installed these replacing the gotohs pictured in my op.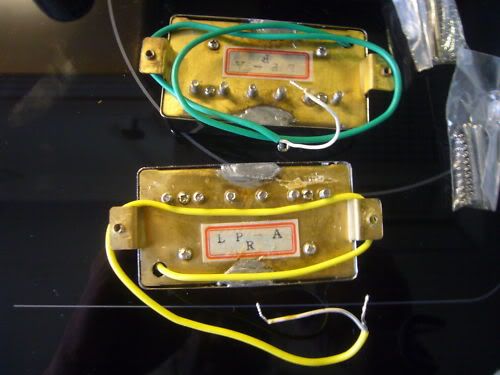 they are excellent . a huge improvement over what i am now convinced were MKIII Gotoh pickups.
these labelled LP-A R and LP-A F read around 8k both pickups whereas the ones labelled LP-F(F) and LP-F-R read around 8k at the neck and 11k at the bridge.
the new mkII pafs are more open and woody with no mud. fantastic !
---
---
I only know 3 chords
Posts: 22
Joined: Sat May 01, 2010 11:33 am
Location: Germany
pompadour wrote:
They look like the ones that were in my 2009 LS-90...i?m sure that they were not the stock pickups in mine...they were soo muddy that i replaced them with a set of Burstbuckers(I & II).
Now i can?t be happier........btw.
---