Hi!
It seems there are more than one "50s wiring"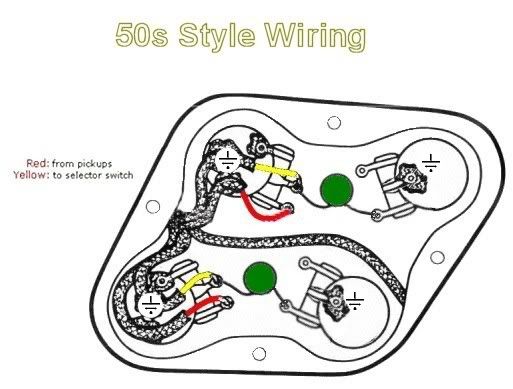 Which one is the real 50s wiring? The first one?
I'd like to try a "de-coupled" mod because I like to mix the pick ups using the volume pots. What do you think is better? the second or the third one?