Picked this one up recently, a really battered and and largely unoriginal Greco SE. I paid 345 USD for it (incl shipping) figuring I might use it as modding vehicle.
Turns out it's an excellent guitar, even in the sorry state it's in. It took me three days to get around to taking it apart, every time I picked it up I ended up playing it instead. It's absurdly resonant, a real gut vibrator, and even with dodgy intomation, bumpy frets (right up to the 14th - obviously a hard-worked lead player's guitar), no relief and too skinny strings it plays like a dream.
Plugged in, not so much, the installed pickups are a sorry bunch of mismatched bottom-of-the-junk-drawer crap (I have a set of Maxon Excels on the way in as replacements). The switch is plasticky, wobbly and useless, but the pots and cap could possibly be original.
The neckplate is blank and looks basically new, so I've no idea of the year. The pots have '79 codes (if I read them right, "98"?) though. If they're original.
So far, it seems like the neck is a high-end item, SE-800 or above. Not at all sure about the body, the evidence is inconclusive. So, can you give me some further input as to the origin of this guitar? Or at least the parts it's made up from?
Thanks!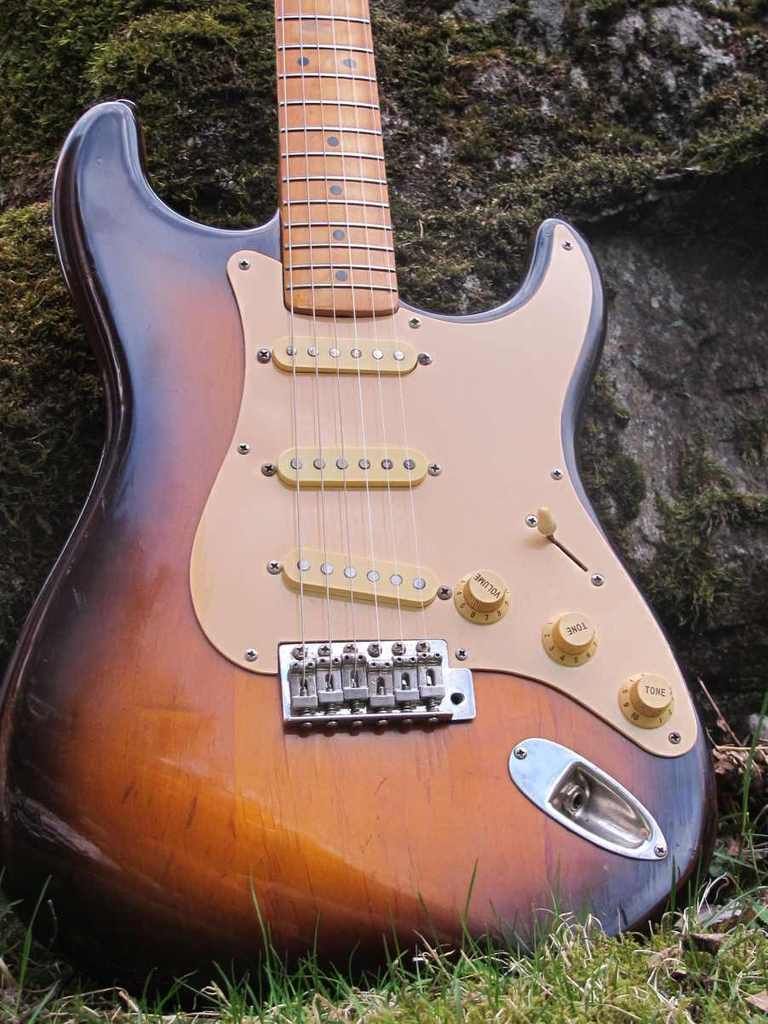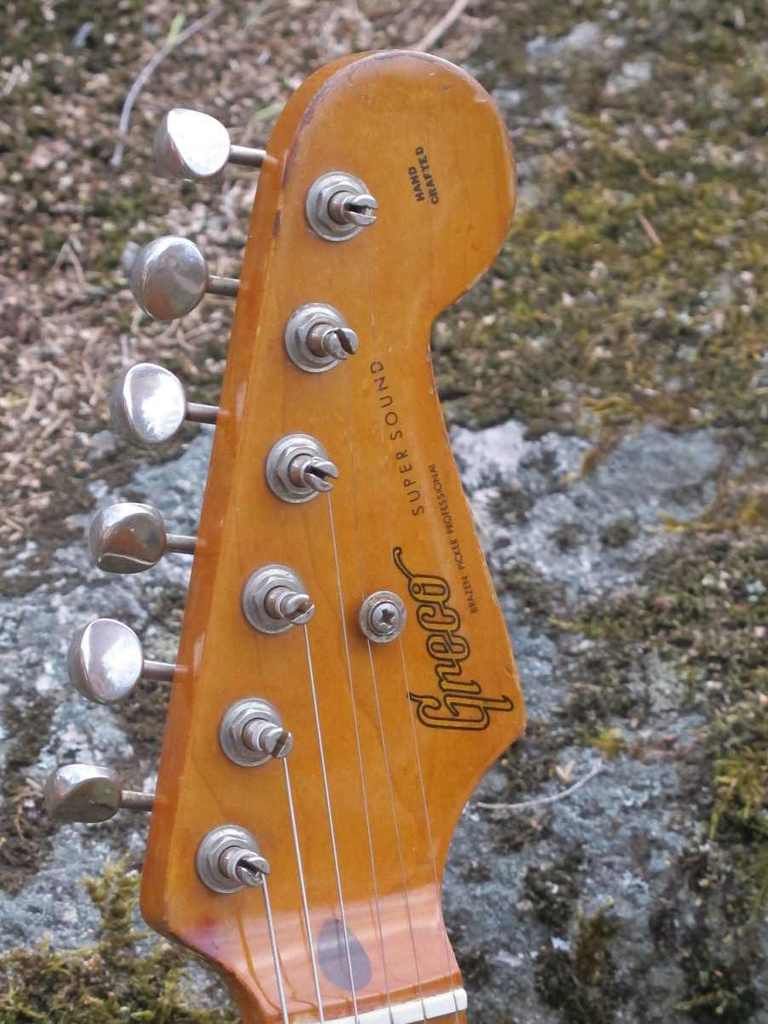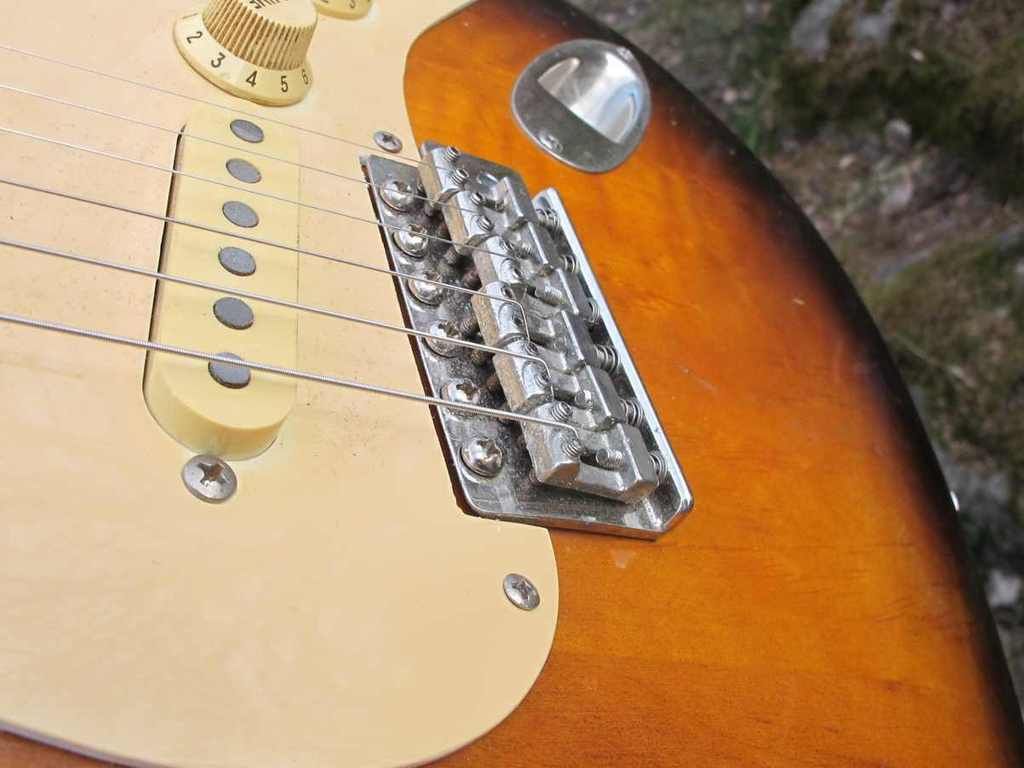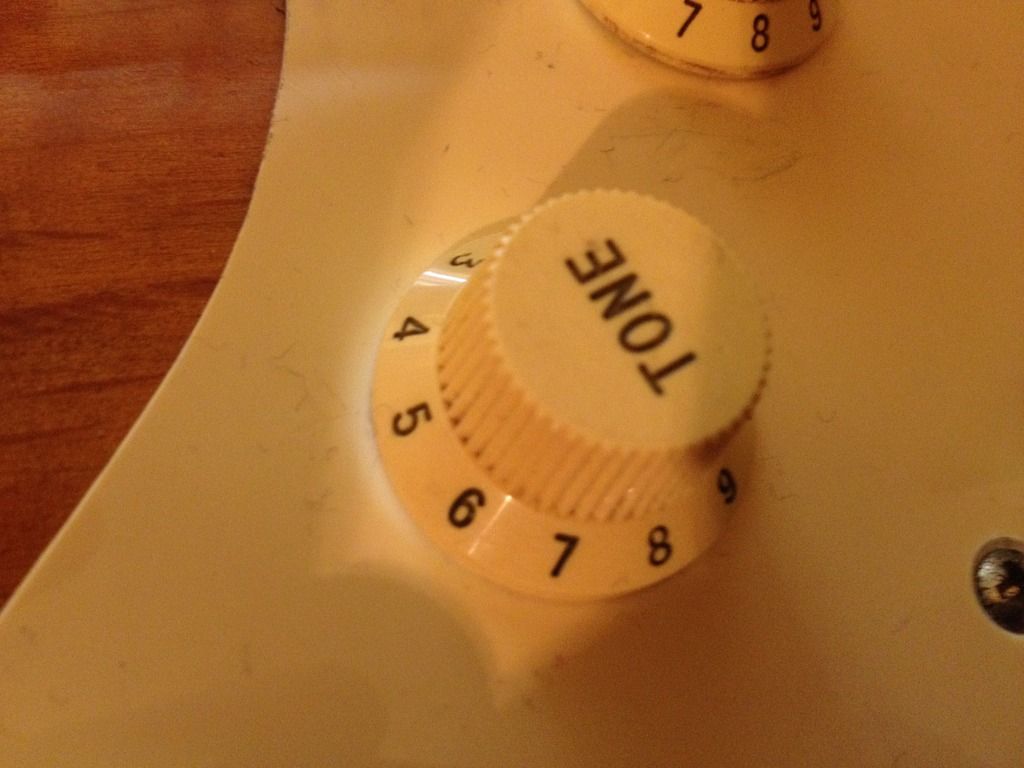 I firts though that the pinkish beige guard was fake aging, but it turns out it's white on the back and below the knobs.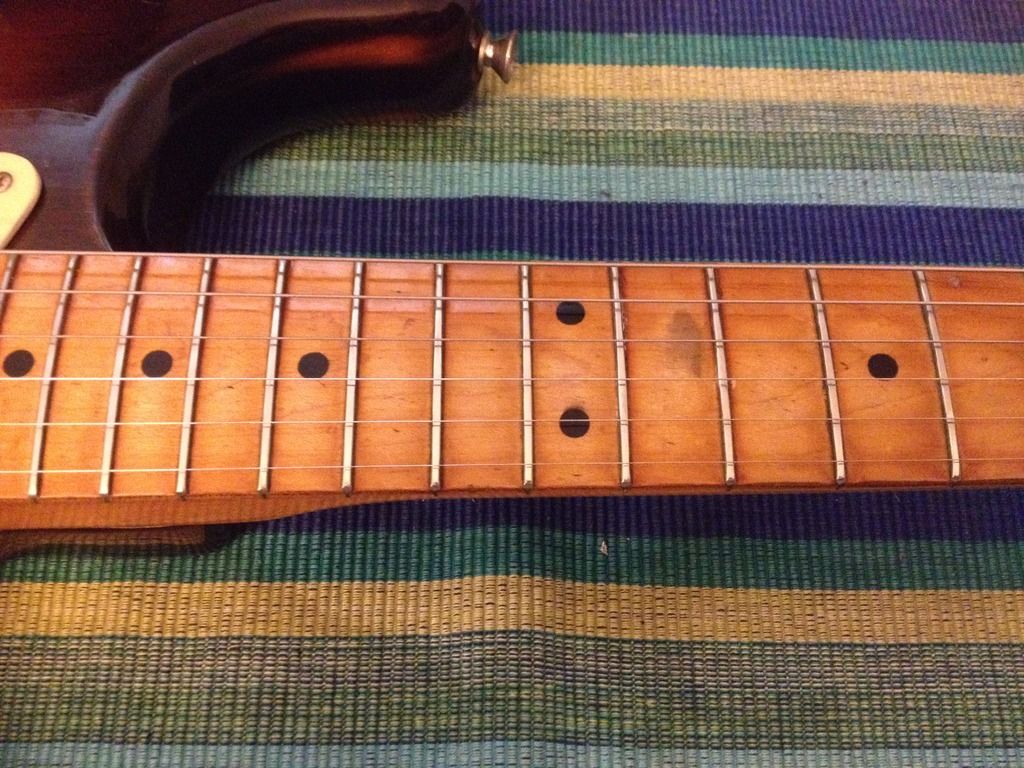 The neck has quite extensive finger wear. Nitro??
High-end?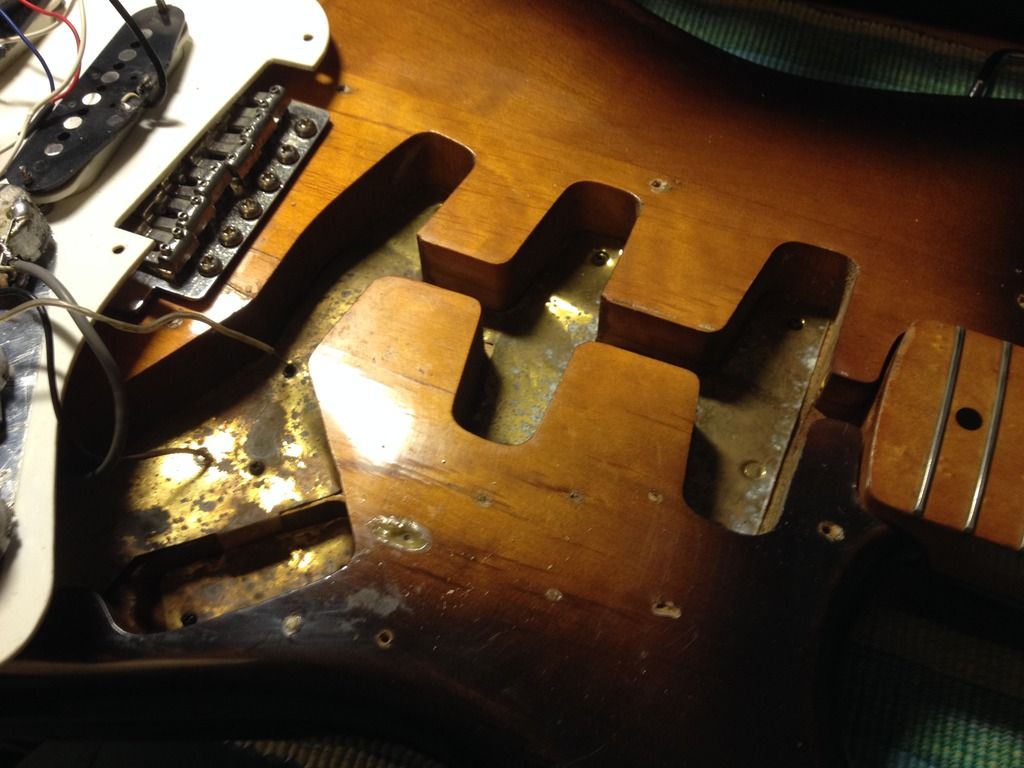 The cavity is hielded with screwed-in brass plating.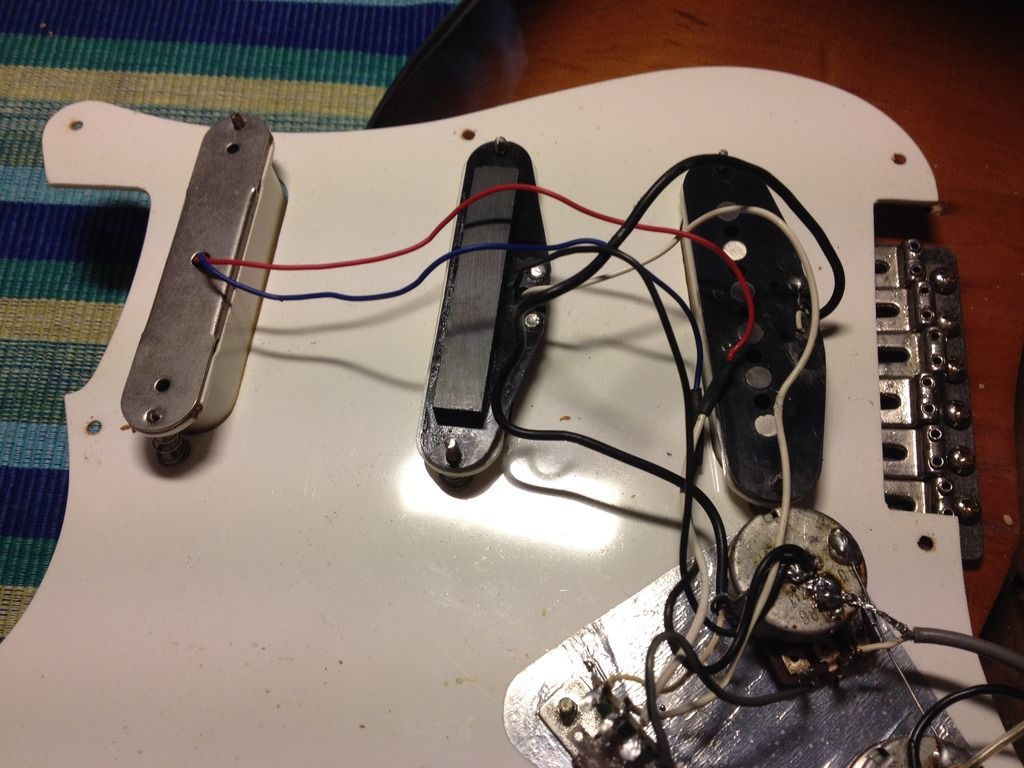 Pathetic pickups. 8.1, 4.83 and 6.05 k.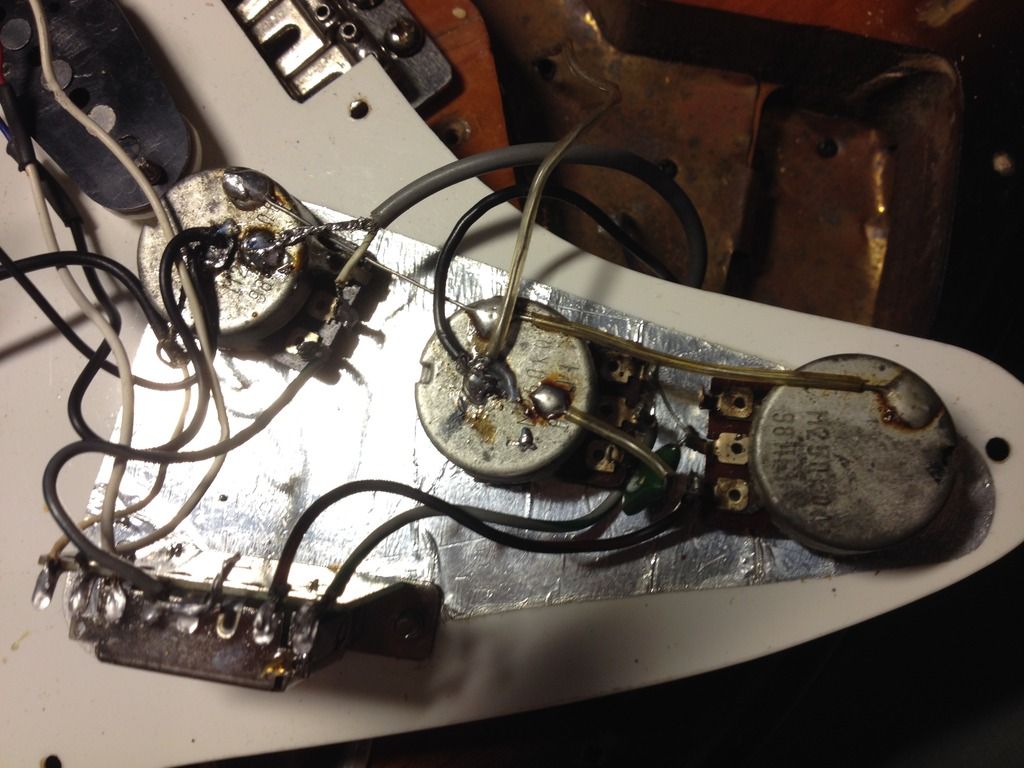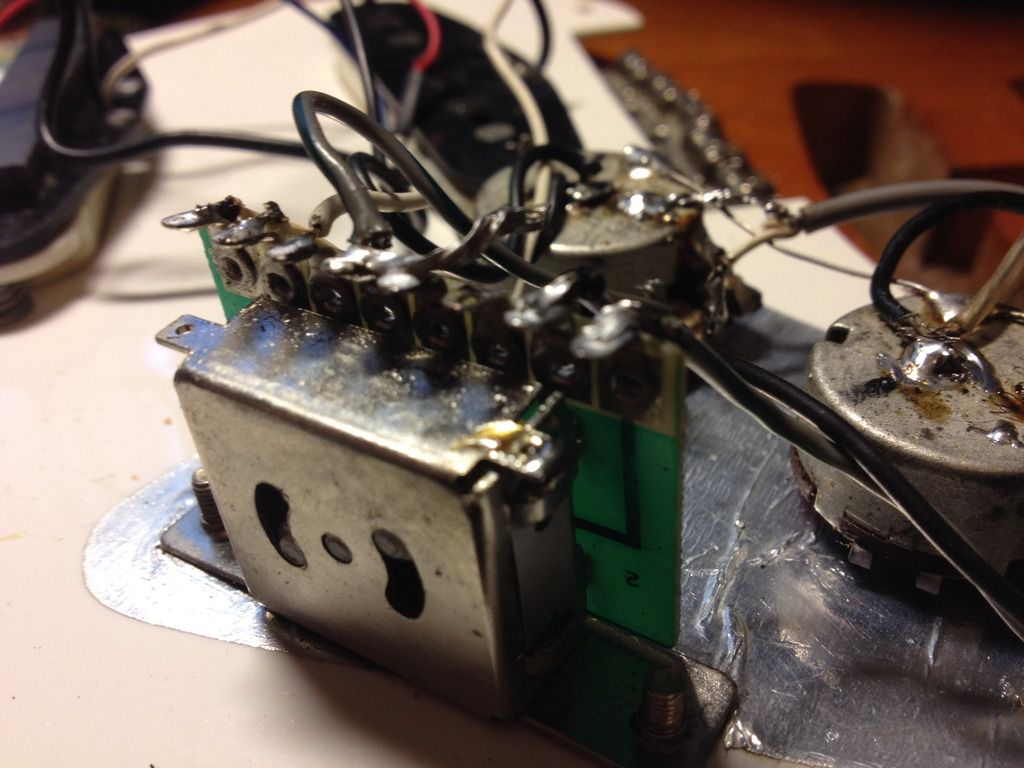 Judging from the cover aging, the pickups seems to have been on it for a while.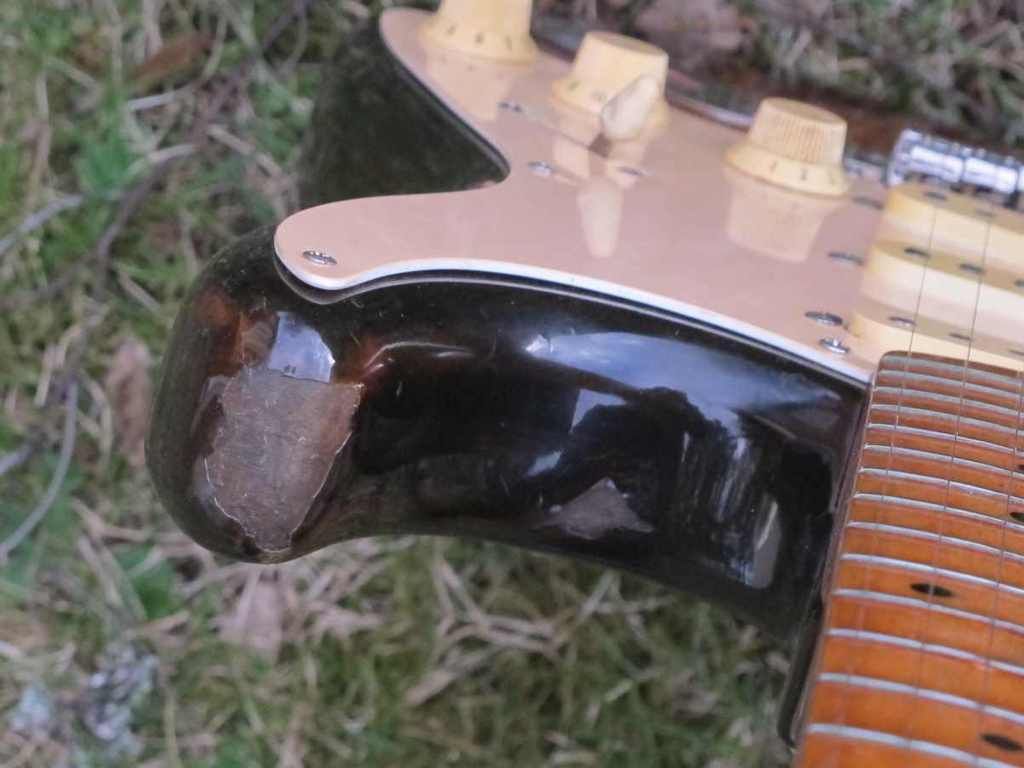 Probably not nitro... the body is a two-piece with litte or no figuring.