Moderator: ned
---
1994 Reissue serial according to the following:
The first reissue serial number format was a YMMPPP format.
* Y is the production year, 3=1993, 4=1994 etc.
* MM is the production month.
* PPP is the production number.
Gibson 'Patent Applied For' pickups
Fret edge binding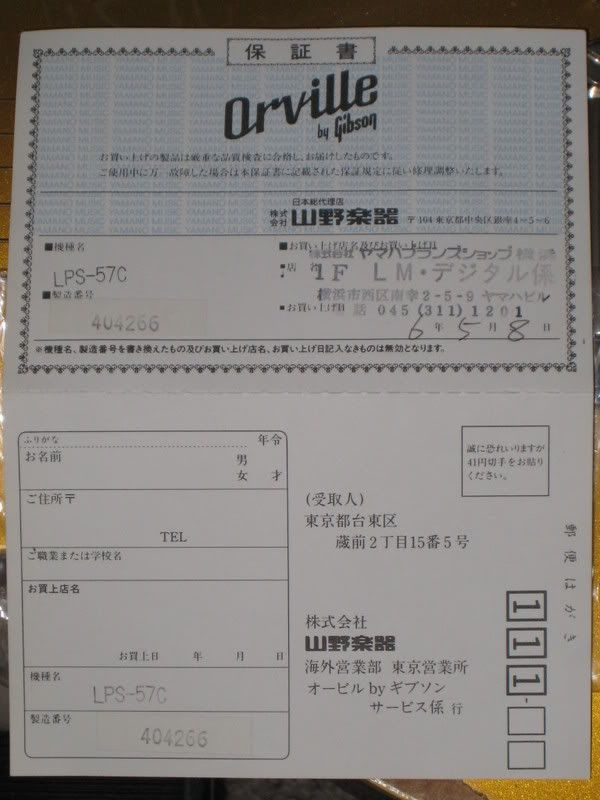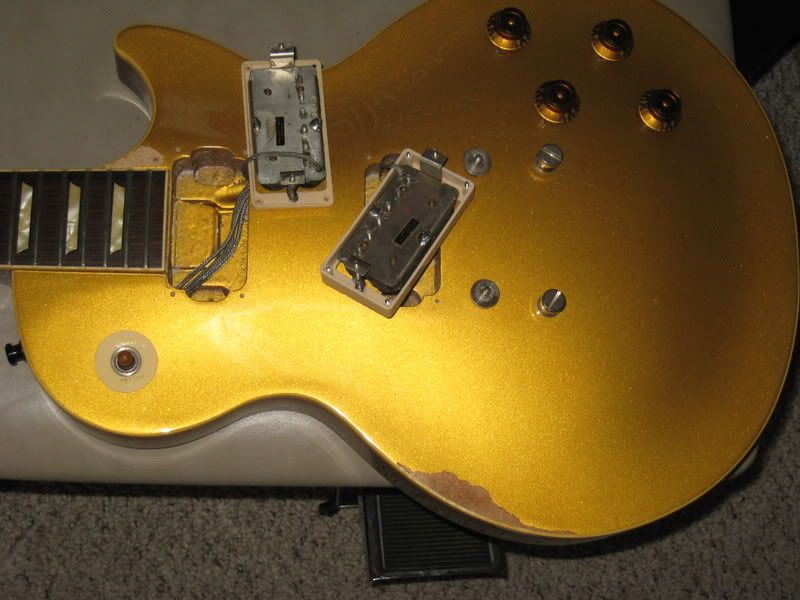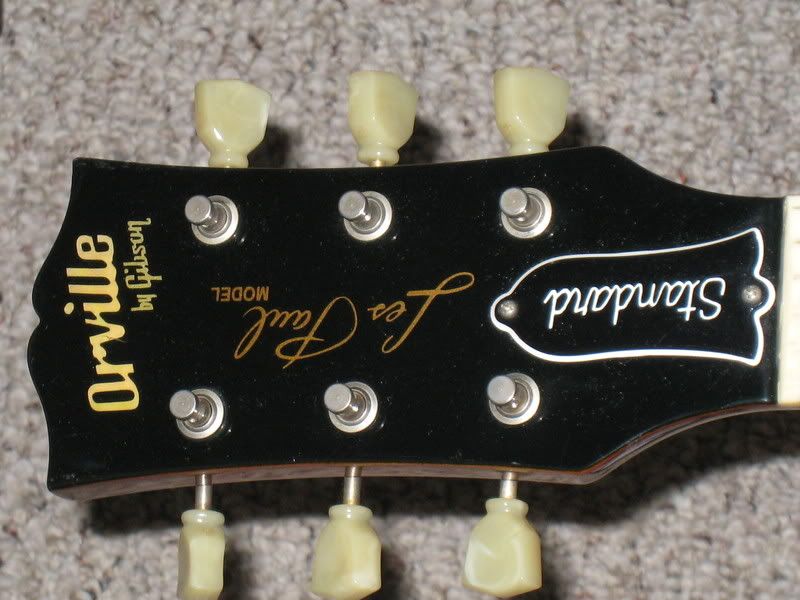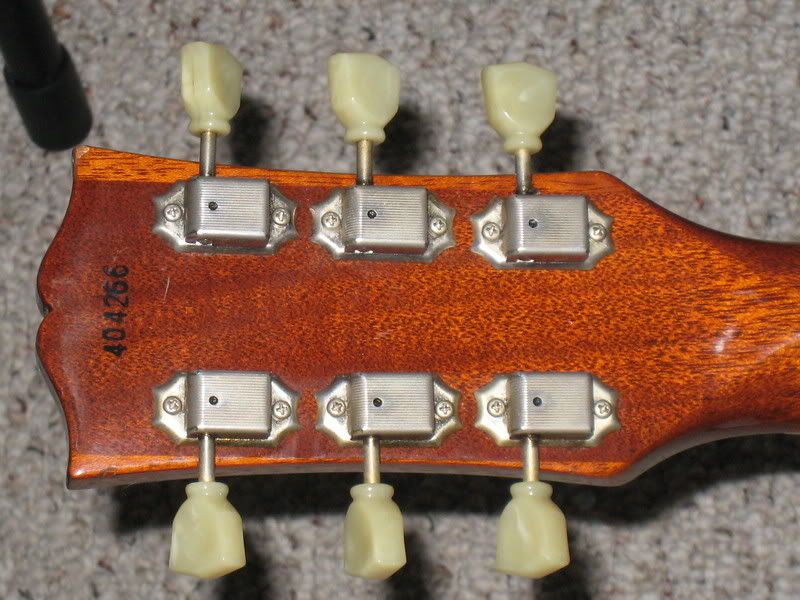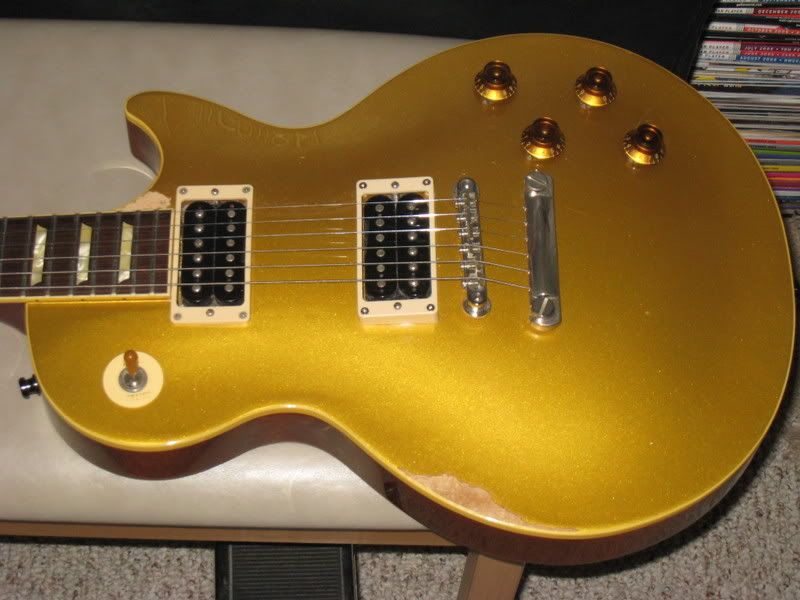 Last edited by
agquake
on Sat Jun 25, 2011 11:25 pm, edited 2 times in total.
---
---
Guitar God
Posts: 1544
Joined: Sat Dec 13, 2008 2:08 am
Location: Tokyo
Well, considering I had an Orville with one piece body and nitro I guess this falls within the field: the big "dont know".
But I found that many MiJ which are said to have nitro actually are poly so I am not surprised.
Anyways, doesn't make a difference when you play it
---
---