I have been surfing Gumtree recently and bagged a few bargins - MIM strat for 165 pounds. So I saw a gold Squier on there with a rail humbucker in the bridge position and the original pick up. So I got it delivered for 60 pounds. Arrived in excellent packaging but that when the fun begins: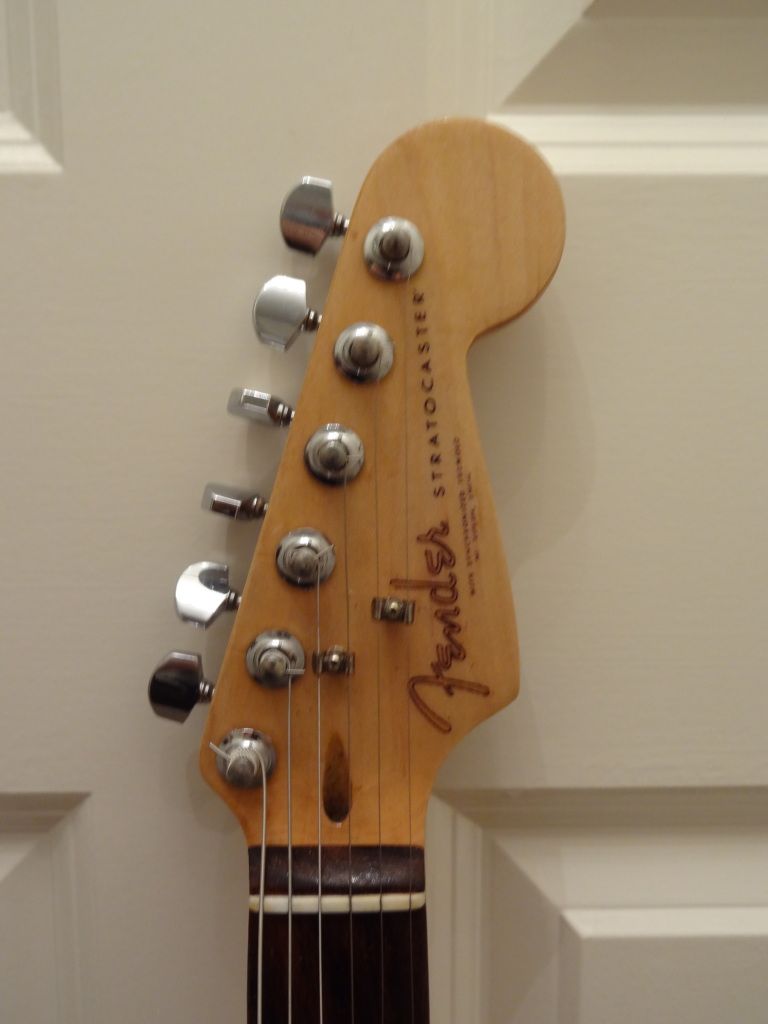 Waterslide f*nder logo too big, the chap had laquered the rosewood fingerboard (note the shine on the neck in the photo).
The gold paint job is pretty poor and looks to be eating into the original metallic blue finish.
The neck is a chinese Squire but the body is something different - look at the next set of photos to see if anyone recognises the route pattern.
The scratchplate had been sprayed black and warped in the process.
The plastic neck plate seat had warped with contact with the spraypaint.
None of the screws were original, many slot heads!!!!!