I have decided to sell this guitar. My Riviera needs frets!
I'm motivated to sell to someone here. Ebay has been steadily going up on their fees lately, so rather than giving them a bunch, I'd rather just sell stuff for less to real players directly.
This is a cool guitar, it's made in the 1960s in the old Gibson factory (kalamazoo was their budget brand), the same factory where all the classic Gibsons of the 60s were made. It's a really cool guitar in the offset-waist mustang/duo-sonic/musicmaster mold, but with a standard 24.75" scale length (instead of short scale like the above guitars). So it's kinda like a sonic blue Musicmaster with a Gibson scale length and electronics. Cool.
It's made sometime in the 1960s. The last year for these was '69, the first year was either '61 or '65 depending on who you ask.
The frets on it are like brand new. The neck feels great and is very Fender-like. Don't know the radius exactly but it is NOT the flatter Gibson radius, feels more like the Fender radius. Everything on it works well.
I hope that whoever buys it doesn't decide to part it out, but if they did then there are a lot of great parts here:
A white melody maker pickup (about $100 on eBay)
A neck with a brazilian rosewood fingerboard (the identical neck actually went for $150 BIN on ebay recently)
A Les Paul Jr. / SG Junior compensated wrap bridge/tailpiece ($150-200 on eBay).
So as you can see, it's worth more in parts than it is as a whole guitar. But I don't like stripping things of their parts. Even the strap buttons are the same as were used on some Gibson guitars like the SG Junior and are worth something.
It sounds awesome too, cool and funky. I've never owned a musicmaster (my only offset is a jazzmaster) but I can imagine that it has a similar vibe. Only one pickup, so it's not the king of all versatility, but it has personality in spades. It plays like a dream too. The frets are like brand new and it has much better fretwork than all but the most expensive guitars made today (again, made by the 60s Gibson craftsmen). The frets have almost no wear. It plays great right now but has lighter gauge strings on it than I prefer (.010s?). You might want to put your own strings on it and set it up and intonate it.
There weren't too many of these made (many have never even heard of them) so here's a chance to get an offset of great quality that nobody else will have!
$350 shipped in the Continental US. If you want to come pick it up in metro NYC (north jersey), even better! We can negotiate on the price if you come get it.
Some pics: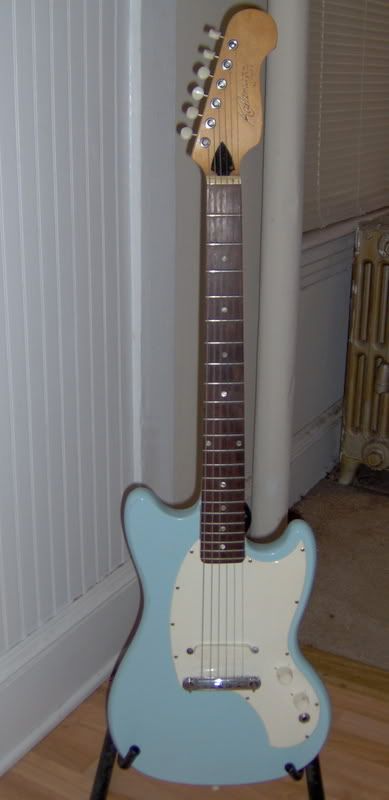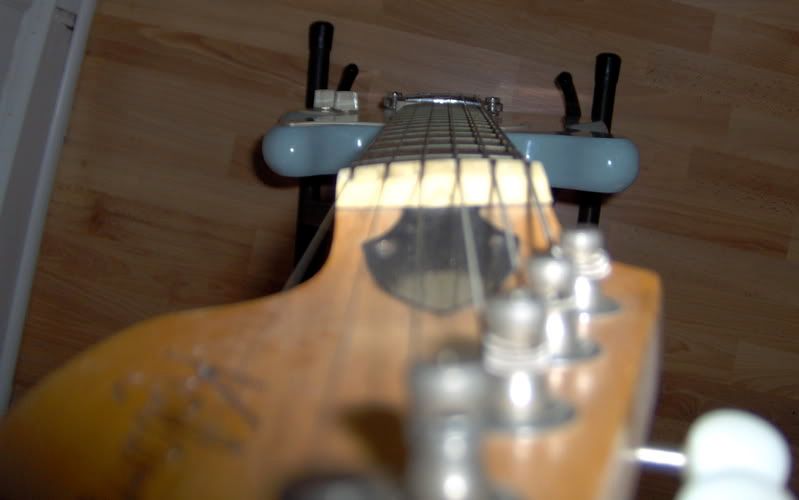 e-mail jazzguitarist at hotmail dot com preferred. I only log into the tokai board occasionally anymore.