Hello Everyone. New on here and looking for some advice please.
I've wanted a Tokai for many years but have only just aquired one. I think it is a 1983 JB45. It belonged to a mate who has had it for years and he suddenly asked me before Christmas if I wanted to buy it for ?75. Of course I did!
It's very well used and in need of some TLC. At first I had planned on stripping and doing a complete rebuild but have now decided to retain as much of the original as I can. Here we go then..................
This is the Bass how it came to me. I have removed the neck and taken off all the stickers.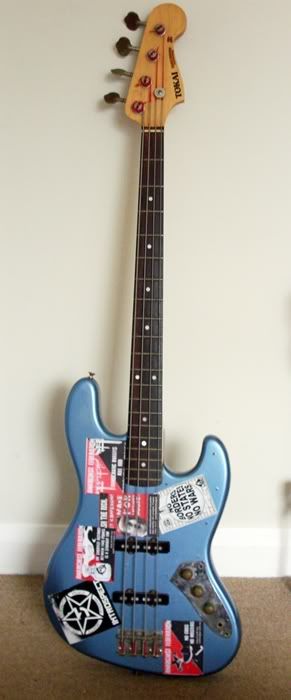 I would like to know if these are likely to be the original knobs. I have seen similar ones on another Tokai JB from the same period but I would actually prefer Fender type ones. However if they are original I will try to clean them up and keep them.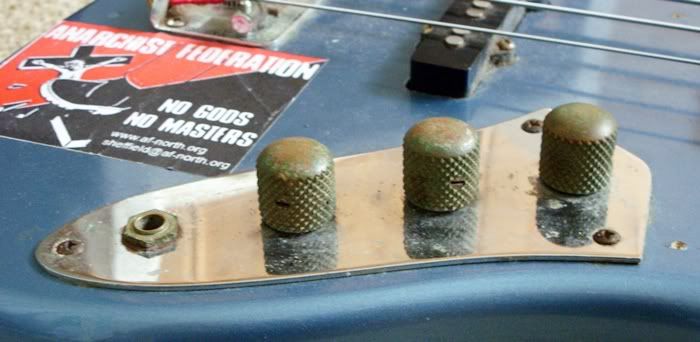 I was slightly shocked to see mini pots for the volume controls so I am guessing these are replacements? I may change these even if these are originals. Would 250k Log be the ones to go for?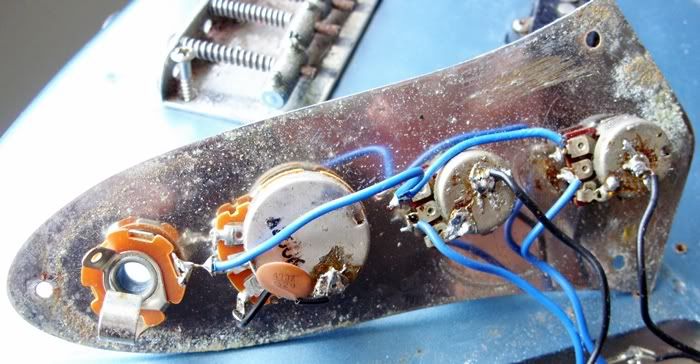 The truss rod adjuster is a bit mangled although does seem to work fine and the neck is absolutely straight. Will a Fender adjuster fir or will it need to be a metric one? Am I being a bit picky here? To me a mangled truss adjuster looks like the guitar has been mistreated and it grates with me a little. Also, what do the markings tell me?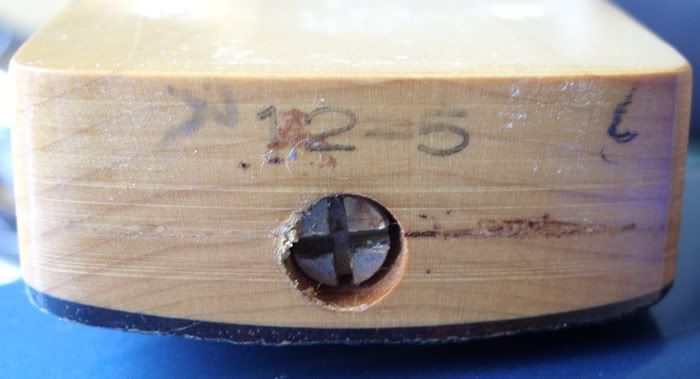 Finally (for now), what can I do to stop these decals deteriorating further?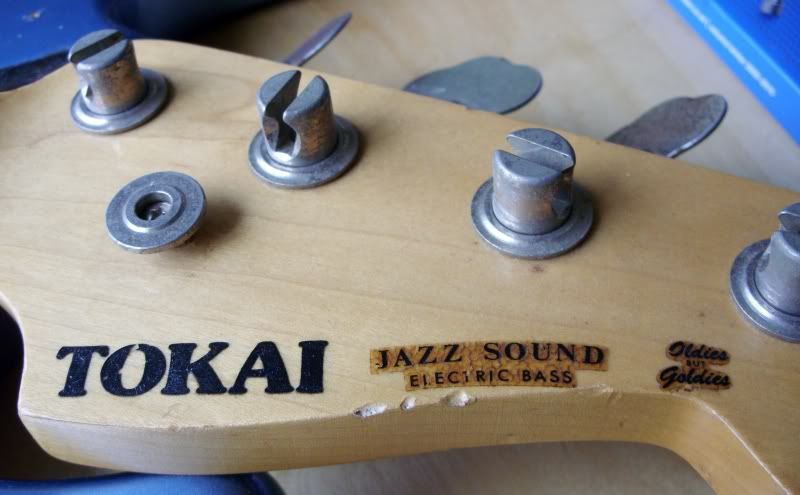 Hope you guys don't mind me asking all this but I want to fix it up right.
Cheers,
Ian.