Hi MIJ-Guitar -Fans!I?d like to show you my first Orville Les Paul-Model:
Orville Les Paul Junior Doublecut HC (cherry) LPJD-70, mij 1995, serial-# 511365. The Guitar came directly from Japan. It is a true bargain. Some dents, dings & chips, nothin? major. Needed to polish the frets and did a complete setup. 1 day later I decided to make it a 1995-to-1958 -conversion. Here?s a list of my modifications:
- reliced the glossy clearcoat (incl. dents, dings, finish-wear in arm rest-area)
- aged all nickel-parts like screws, jack-washer, dogear-polepieces, tuners, the 'new' Faber wraparound stoptail and alu-strap-pins
- installed 2 US Pots 500kOhms & german 'TubeAmpDoctor'-PIO-cap 0.022mf 600V
- wired it ?50s-style
- smoothened the edges & corners of the P-90 dogear-cover
- reliced the tortoise-pickguard
- aged 2 black top-hat-knobs
The result is: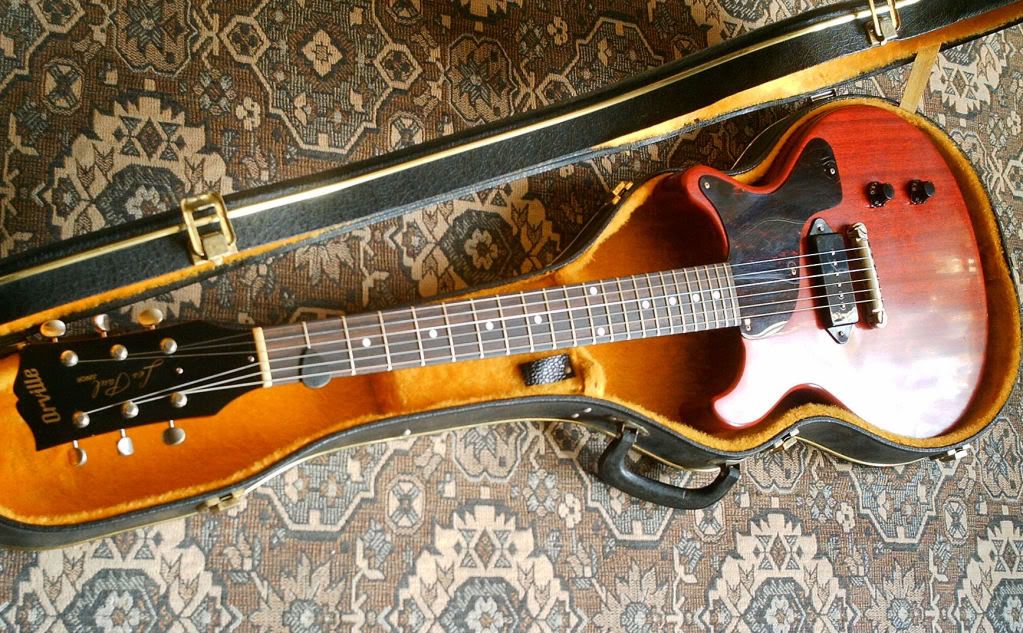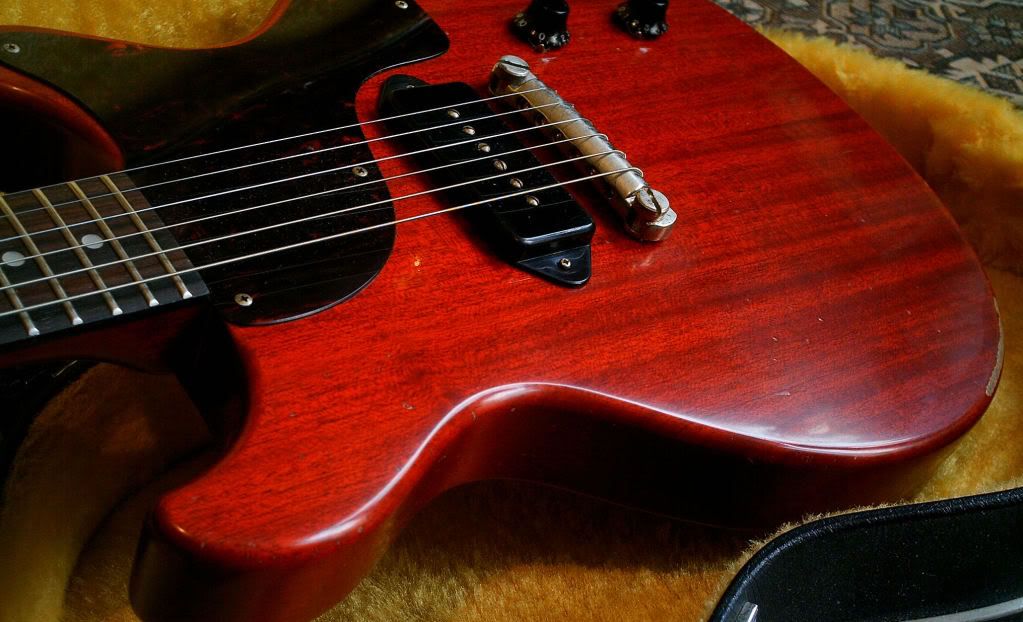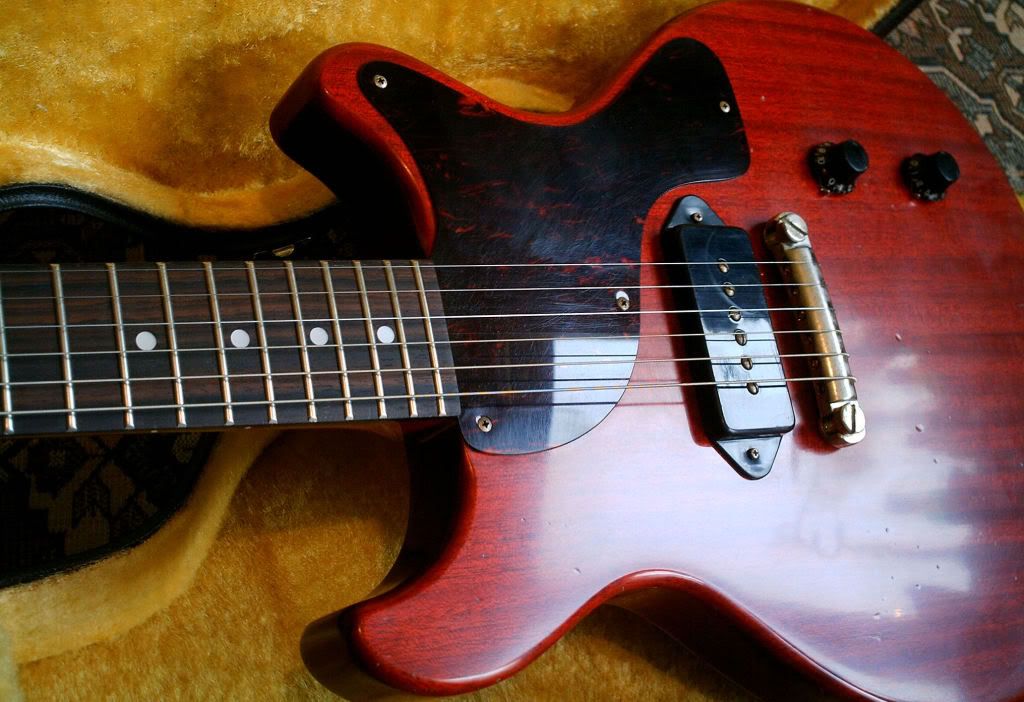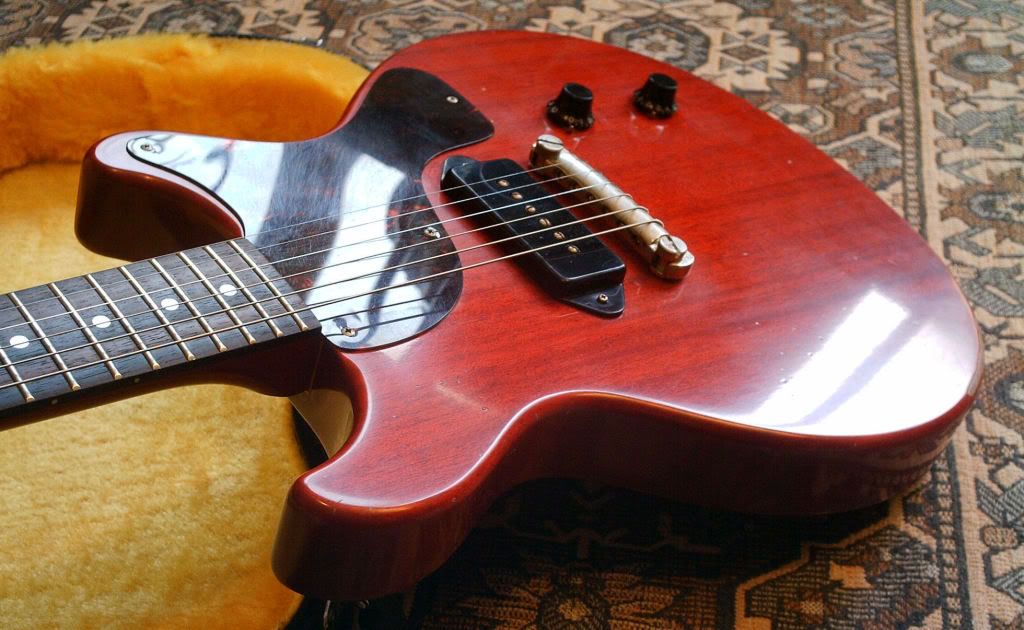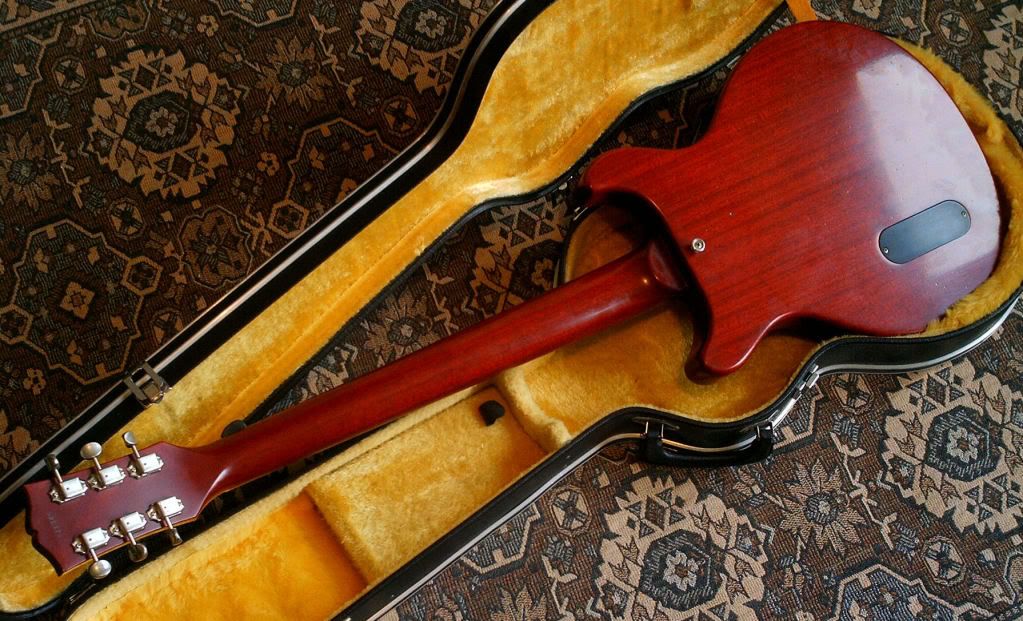 The Guitar plays like butter. The mahogany-grain is very tight & fine! Superb Quality results in excellent tone! Everlasting sustain! A very resonant, full & strong tone when played 'dry', connected to a (tube-) amp the guitar becomes a tonal allrounder.
- Vol. on 5, tone on 5 = sweet, jazzy notes, clear, no muddy sounds.
- Vol. on 5, tone on 8 = nice & round rhythm-sound
- Vol. on 8, tone on 5 = creamy blues-chrunch & rock-leads
- Vol. on 10, tone on 7-8 = chunky rock?n roll & fat punk rock-sounds
- Vol. on 10 & tone on 10 = killer-twangy funk- & sharp cutting edge-tone
Whispering sweet tone to growling thunder, chunky chords to dryest twang - no problem!
NOW IT?S UP TO YOU! SHOW YOUR 'WORKING CLASS-LES PAUL' !!