Hi folks,
I'm a brand new member here. This year I sold my Fender (Japan) '72 Custom Tele ("Black Beauty") to a good friend here inYokohama, Japan with visiting rights. I'm about to retire my old Seagull spruce top electric-acoustic. Was just gonna hang on to and strum my even older Yamaha FG beach(-y) dread and sell all my pedals. Go all unplugged. Then I got the bug again.
My aforementioned friend turned me on to Yairi guitars, I tried a couple and thought they were pretty good.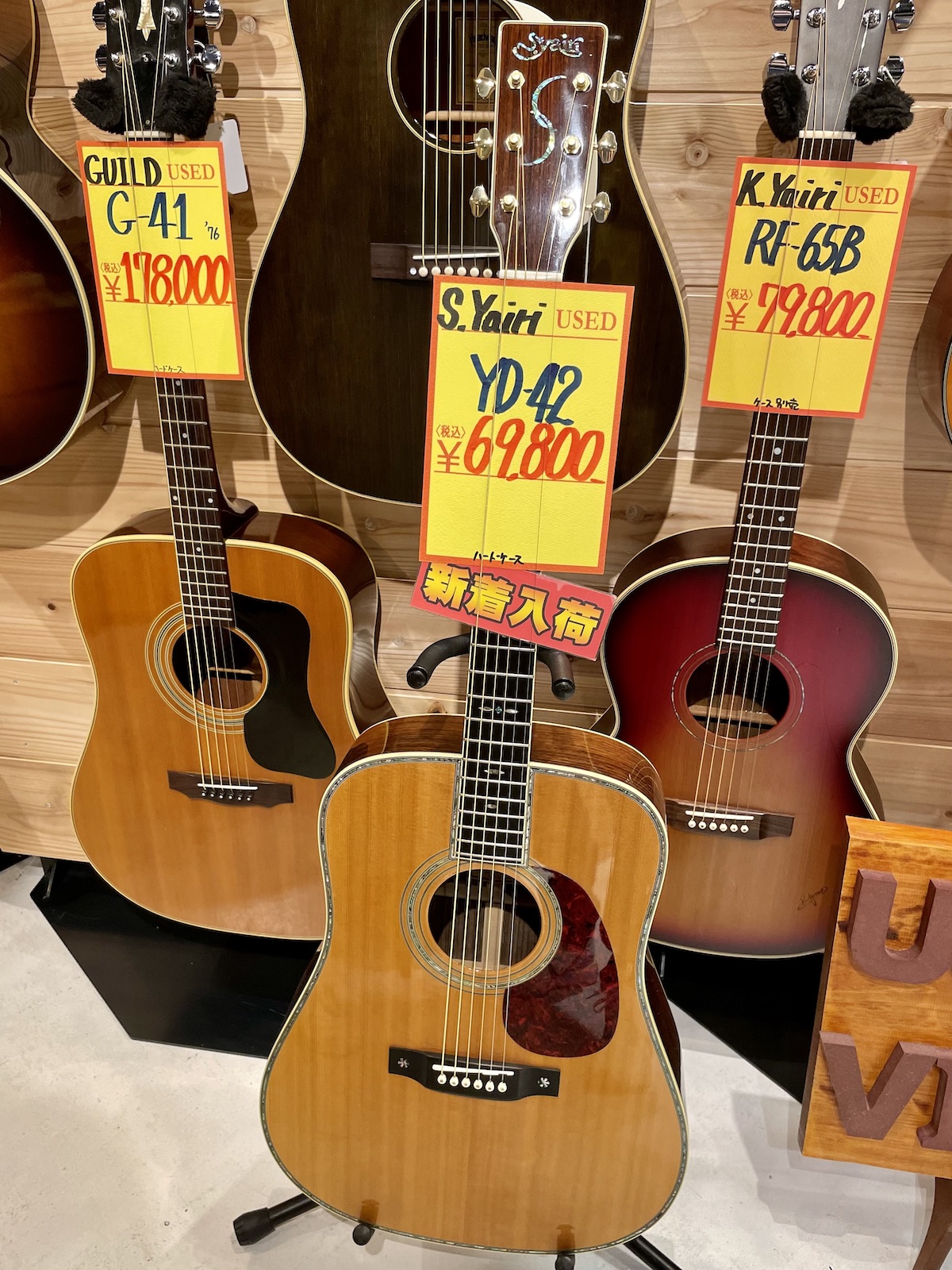 Then I got looking at Martins. Then I fell in love with the D-35. Then my eyes popped when I saw the price
. Then my wife found out I was thinking about buying another guitar. Then... well, another story.
Needless to say, I started looking around for alternatives. Specifically: made in USA or made in Japan, pre-owned. Not much luck. Then I saw these in my neighborhood (big box) music store: Cat's Eyes guitars.
Never heard of 'em. Thought they were cheap, Chinese knock offs. Did some research and found out they were made by Tokai. In Japan. And that they had a D-35 copy.
I'm not that interested in buying a brand new guitar. I was after something that had already been loved and had opened up (nicks, scratches and all).
Can anyone on this forum tell me a little more about these guitars and when perhaps they started reissuing them?
I'm going to head back over to the guitar store and ask some questions and see if they have any used ones, badger them about the guitars themselves. But until then any intel would be greatly appreciated.
I know I'm a first-timer here, but thought I would just insert myself into what seems like the most appropriate forum on the interwebs.
Thanks for being a source right at the time a person needs it. Can think of no better way to spend confined times in closed spaces than with a guitar and some music.
Cheers!