Hi to All!!!
I recently bought this Fernandes stratocaster...... The body looks to be 3 piece solid wood, am not sure if it is Alder......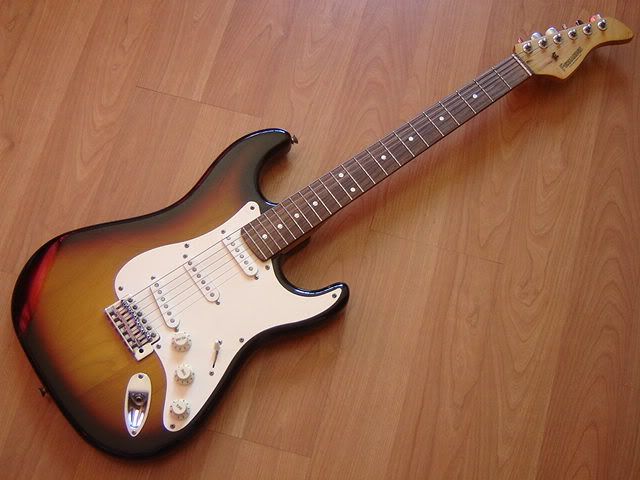 The headstock logo just says "Fernandes" and ""Electric Sound Research Group"..... This guitar does not have a Serial Number, only the brand "FERNANDES" stamped on the back neckplate...... the headstock has the modern Fernandes cut, not a Fender headstock.......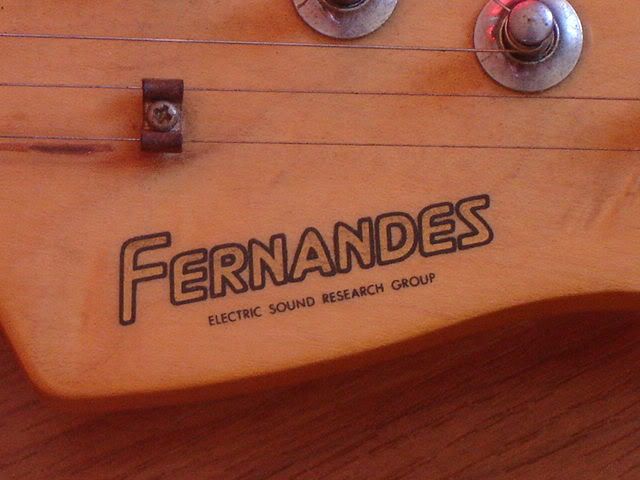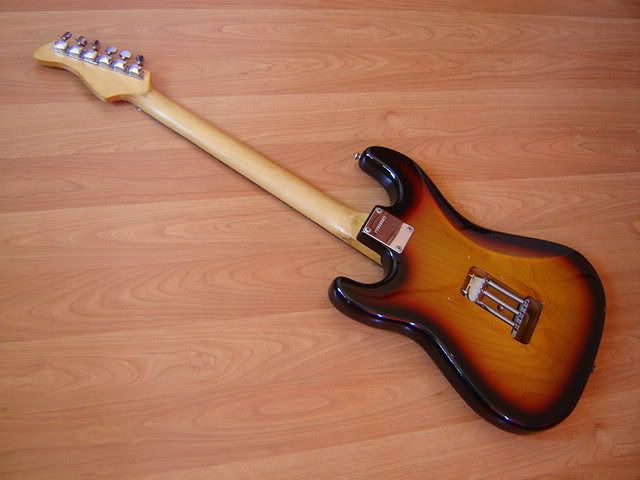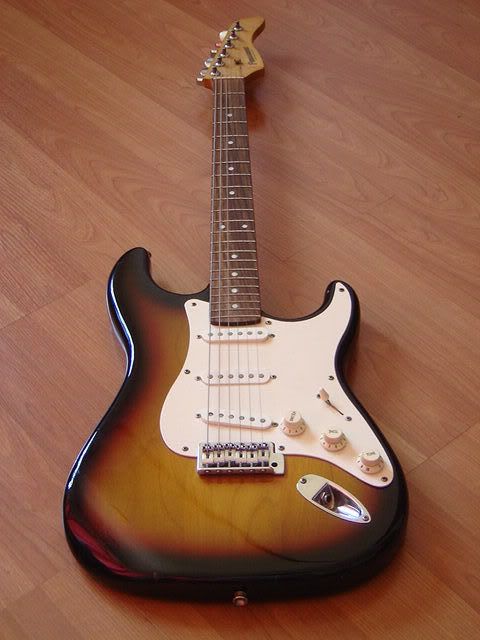 The pickguard is a single ply, 8 hole one...... As you can see from the pic, it has aged very nicely, ditto the pickup covers....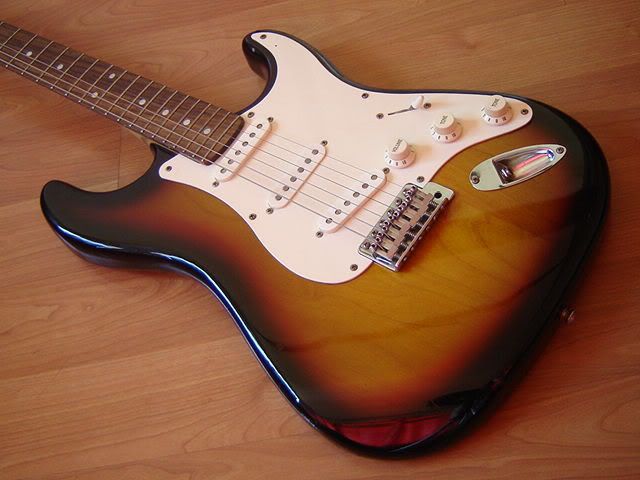 I would appreciate any info you guys may have on this guitar...... What model, and where it was made, especially......
Thanks in advance.....
Chum