Hi to all!
I found this Silver Star for sale 3 days ago, and I was lucky to get it at a low price. The guitar has a few issues, primarily with the logo, which has been damaged. the "7okai" and the word "Star" are visible, and the serial number is intact, but the word "Silver" has been obliterated.
Here are a few pics: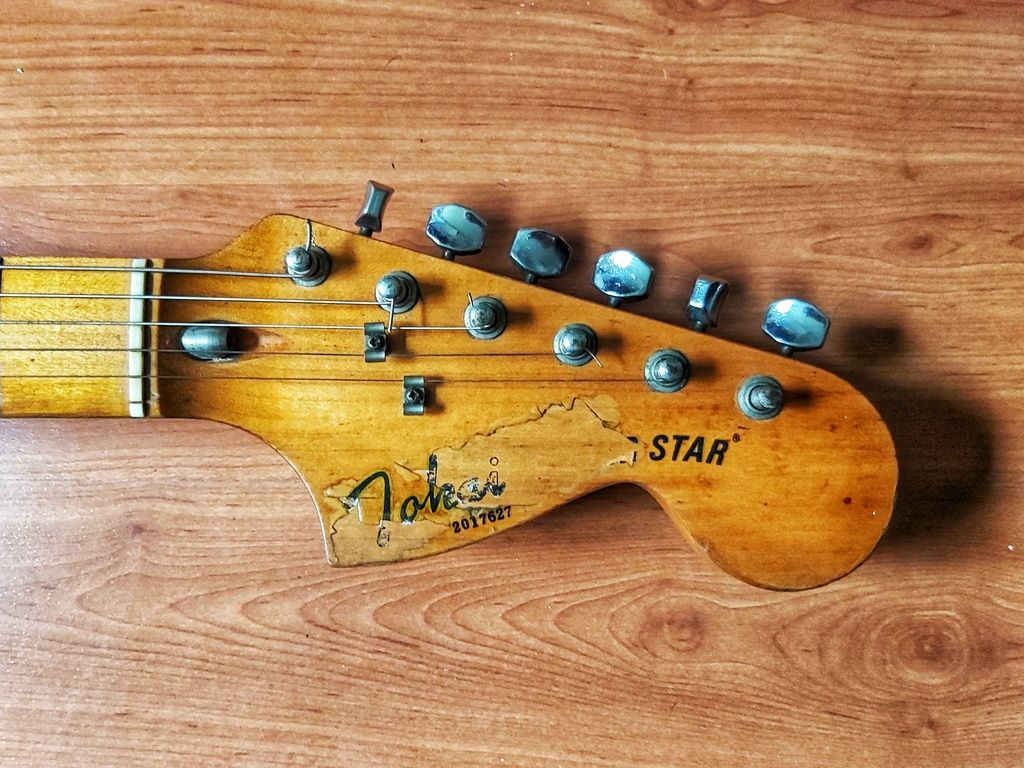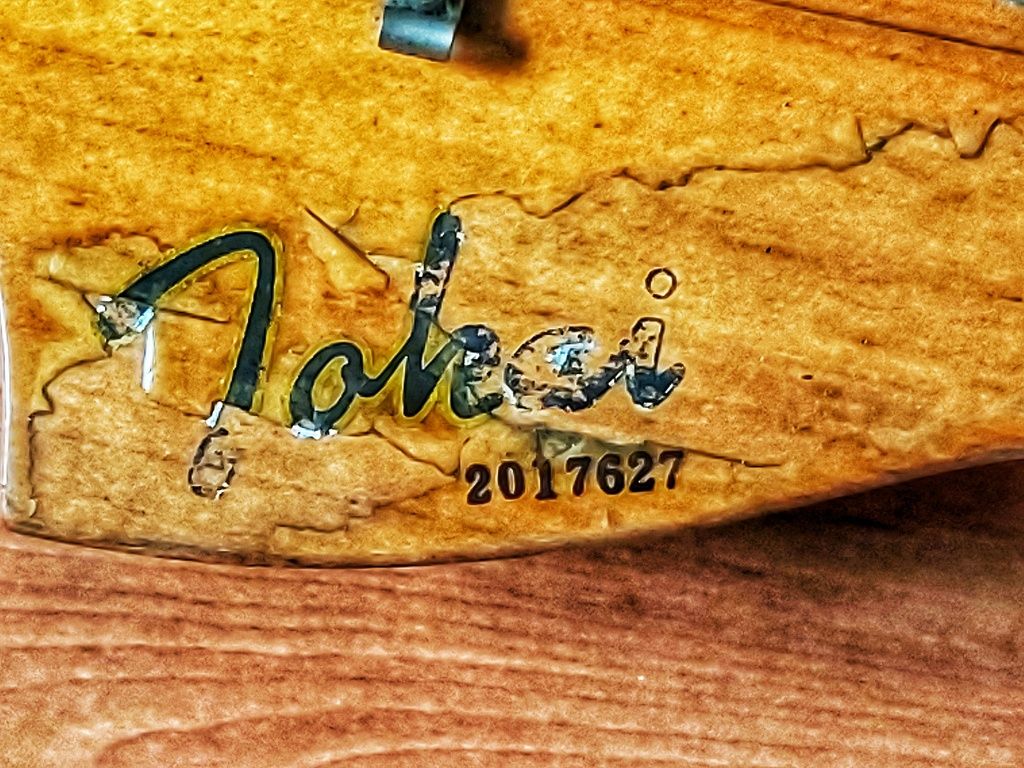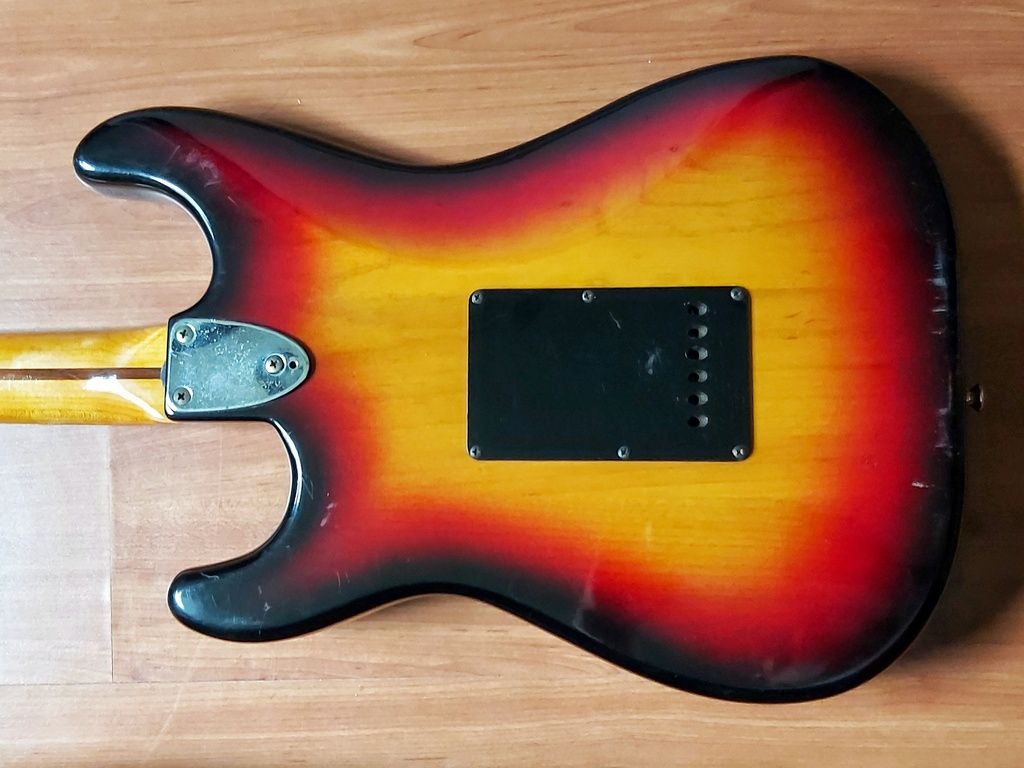 [/img]
Here are the body stampings: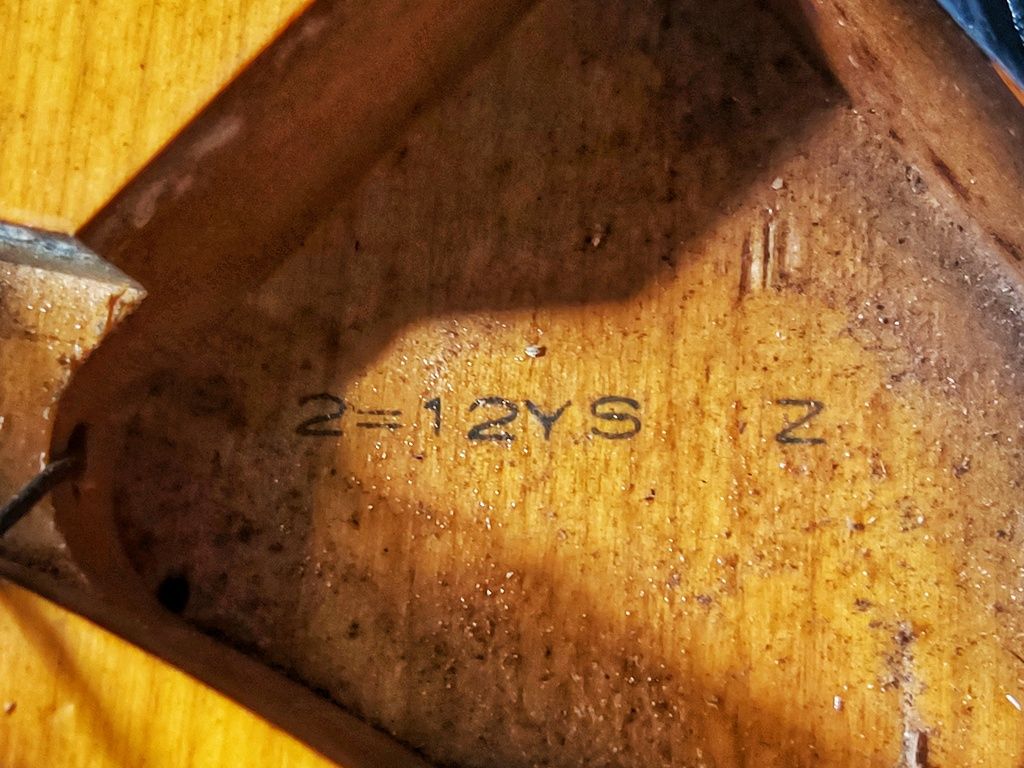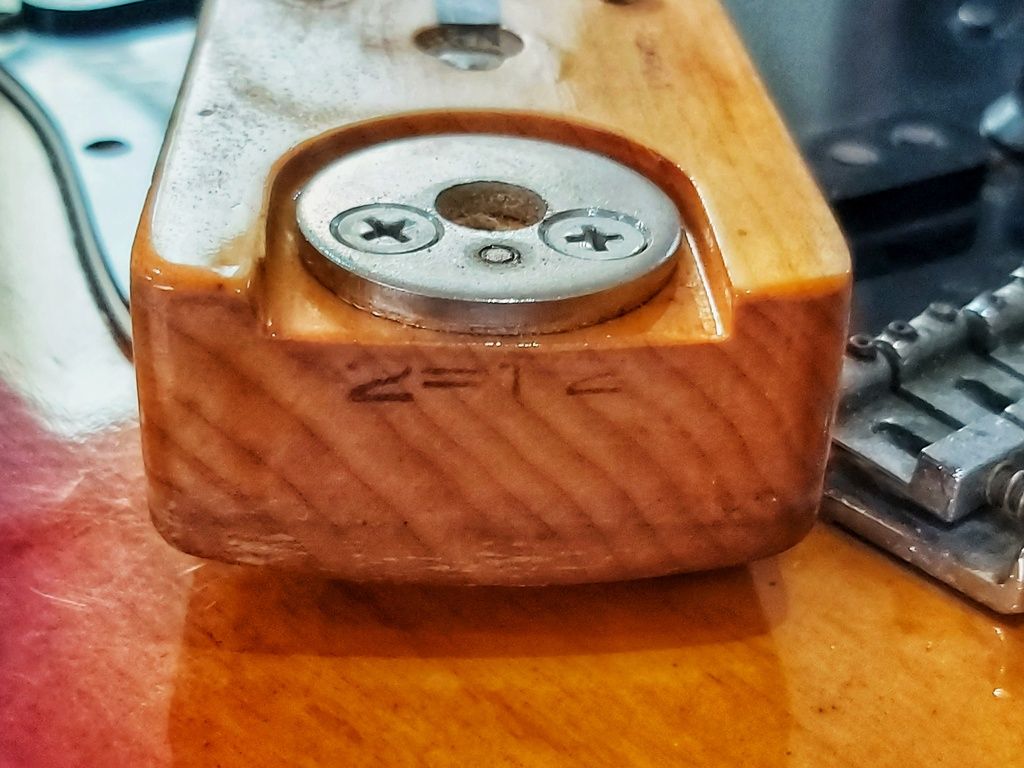 [/img]
I am unsure if the electronics are still original. Here are some shots of the switch, pots and pickups: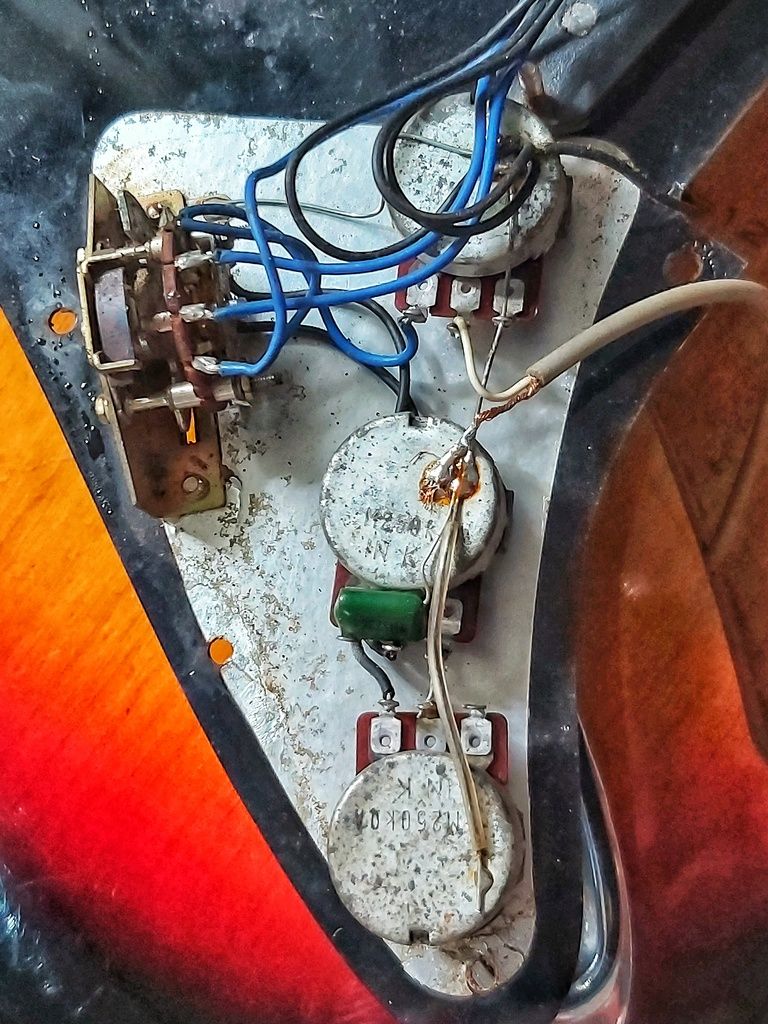 [/img]
I hope someone can let me know if the electronics are original. The switch is a 3 way, but it feels a bit flimsy. I also am having trouble taking the switch tip off, as someone seems to have super glued it. Any ideas?
Anyhow, I do love the feel of the neck on this one, a very comfy V shape =)
Thanks for looking!