Hi to All,
I posted a while back about my Springy Sound. Well, I have since added two more Tokais to my collection.
My 1981 Silver Star... I am unsure of what the model is, and I hope the Silver Star experts can help me ID it... The routing of the pickup cavities look squarish... I will try to post a pic of the routing and innards later on...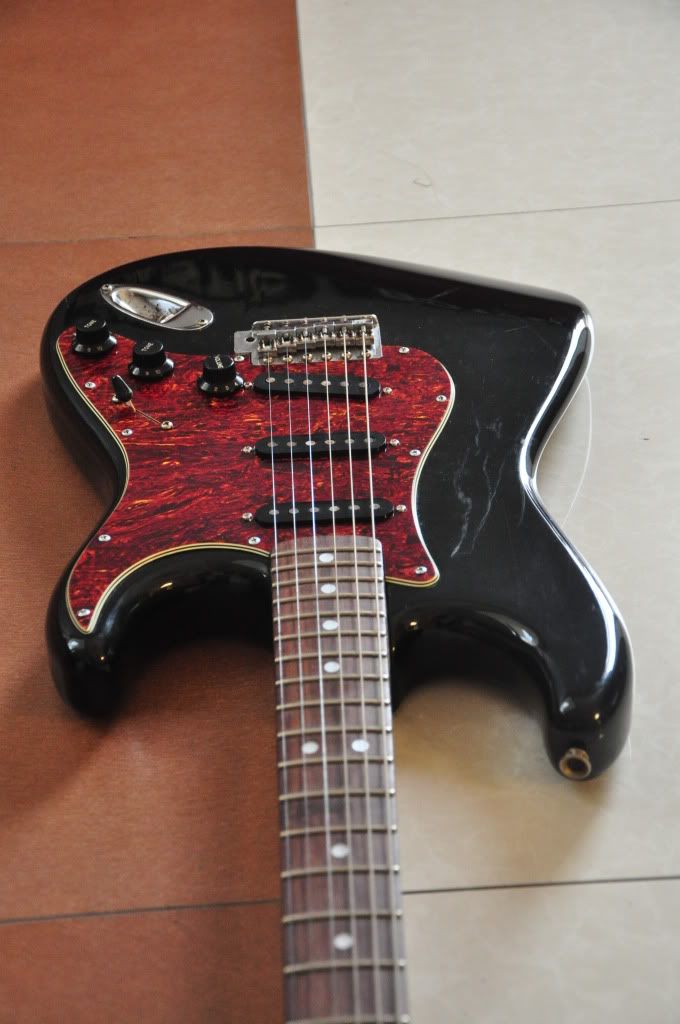 The previous owner assured me that the electronics were stock. The pickups have black bobbins (sorry no pic), with Black and Blue wires...
The neck unfortunately has been refinished... I usually prefer them looking worn or played...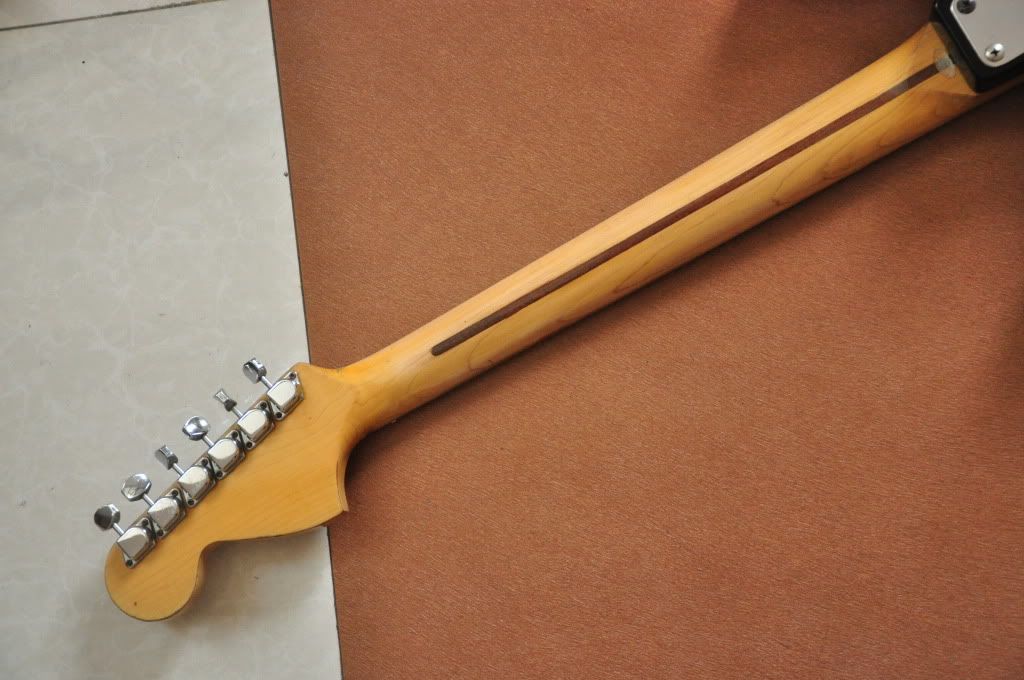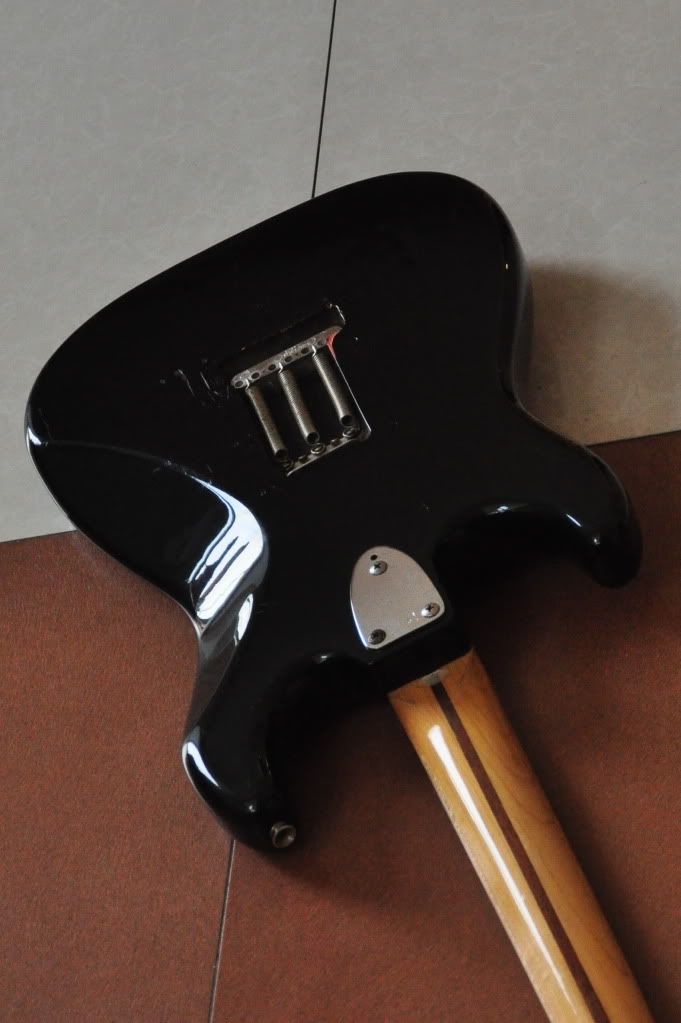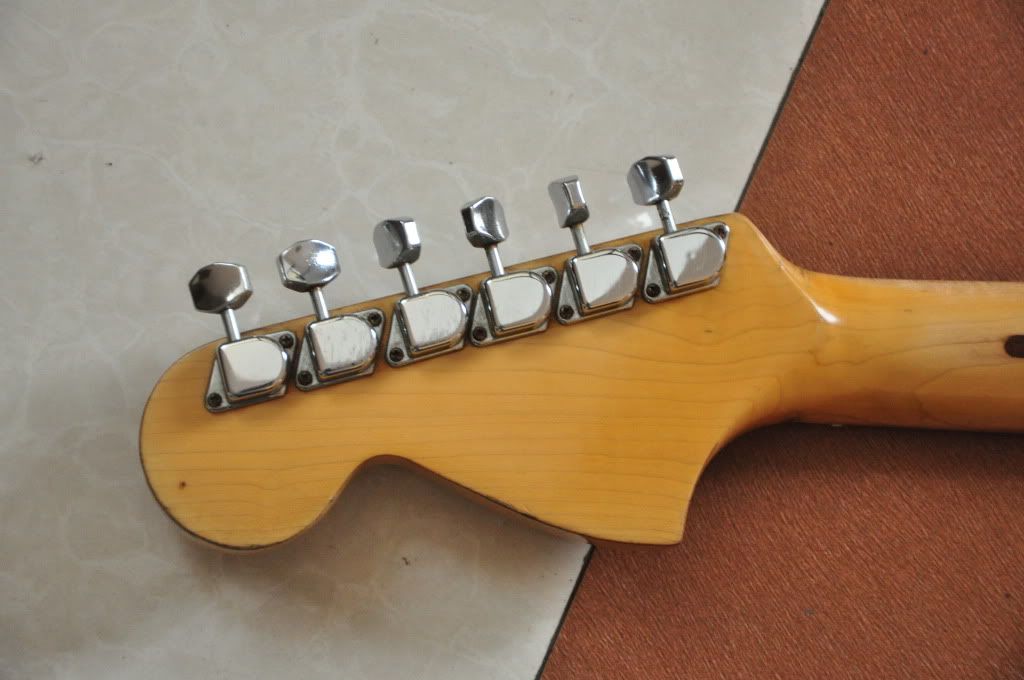 The back has a lot of scratches from belt buckling...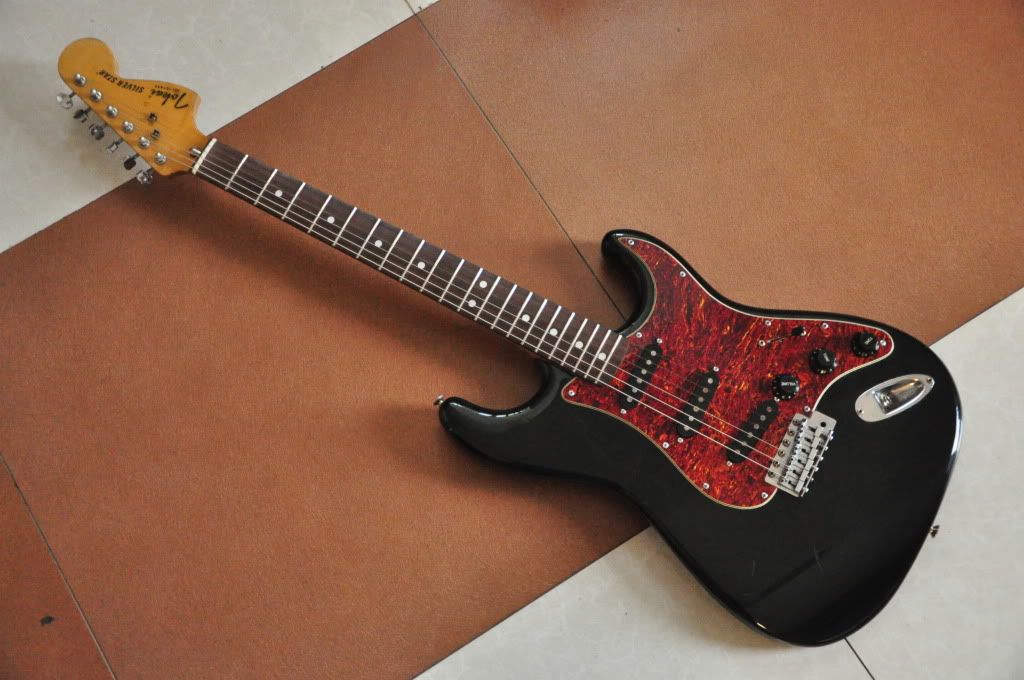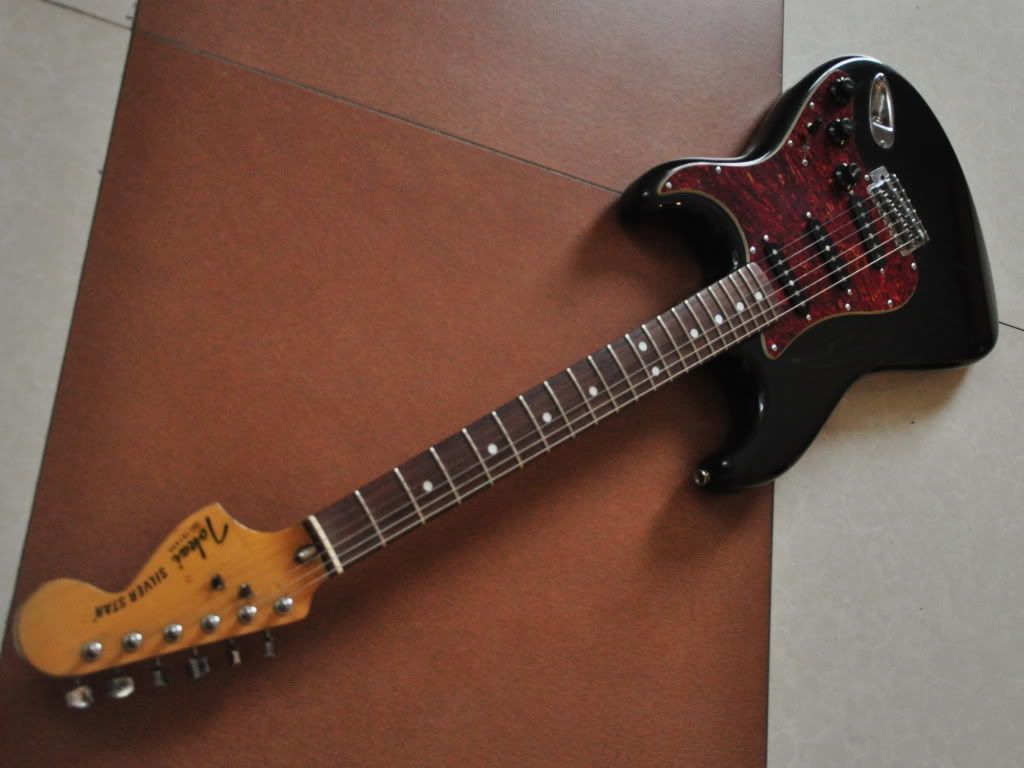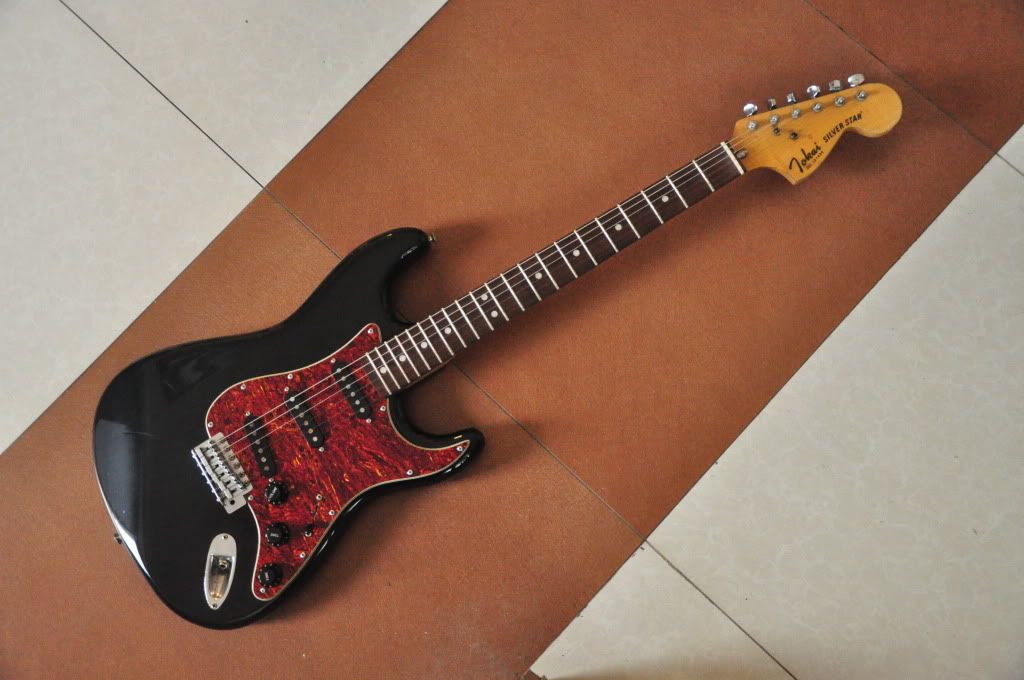 Up next: my 1982...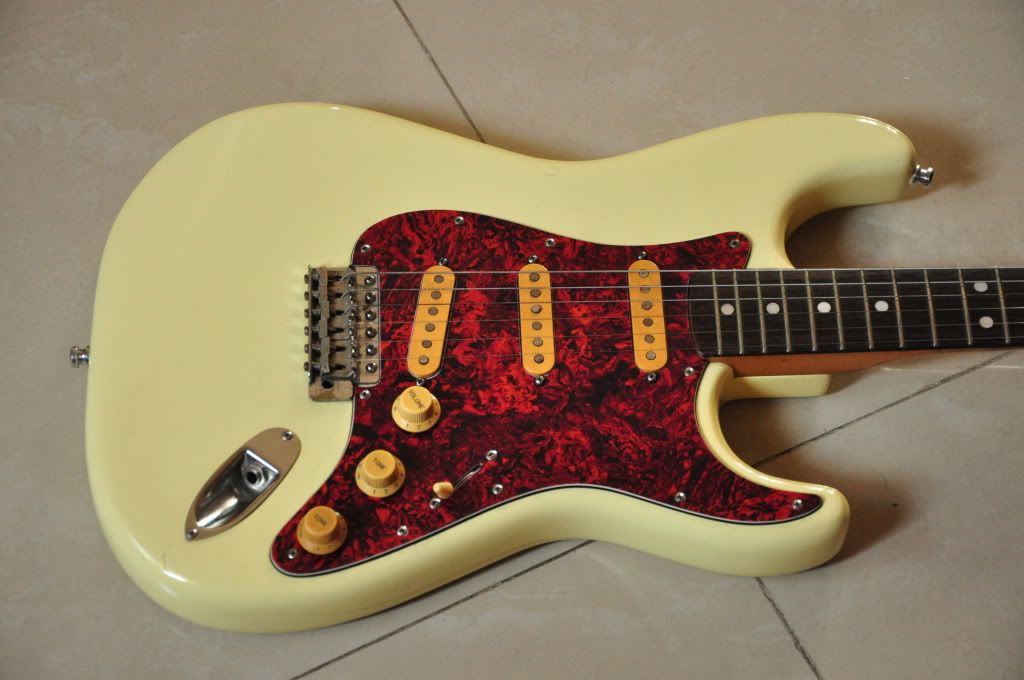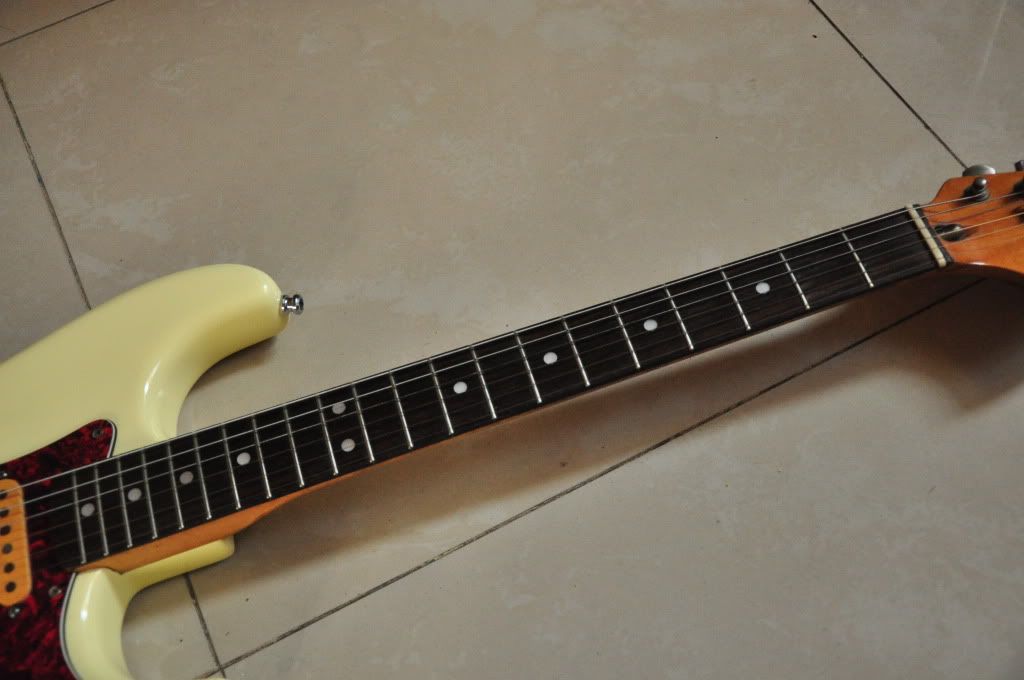 Stock pickups and hardware, except for the saddles, which I replaced with generic bent saddles... Interestingly, the pickups have black bobbins too, same as the previous one, but the wires on them are Red and White...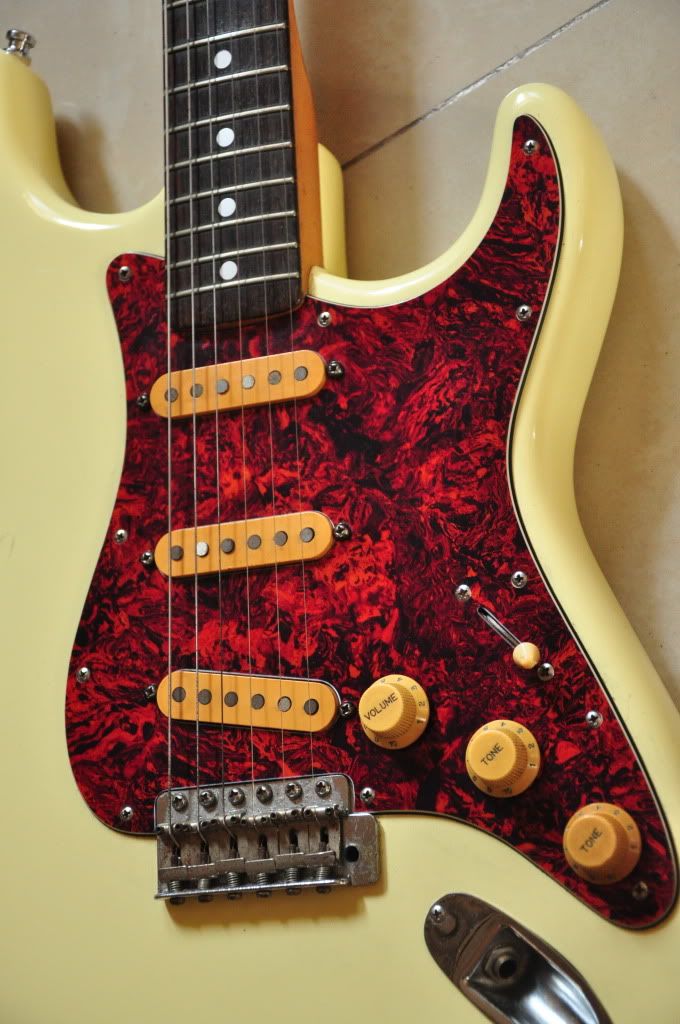 The headstock: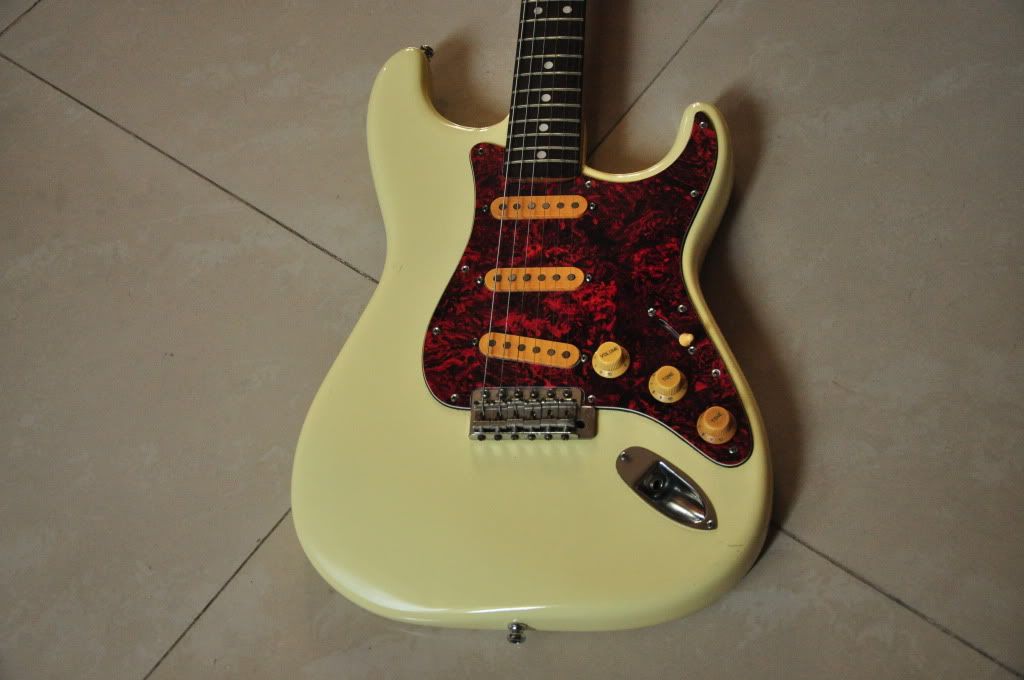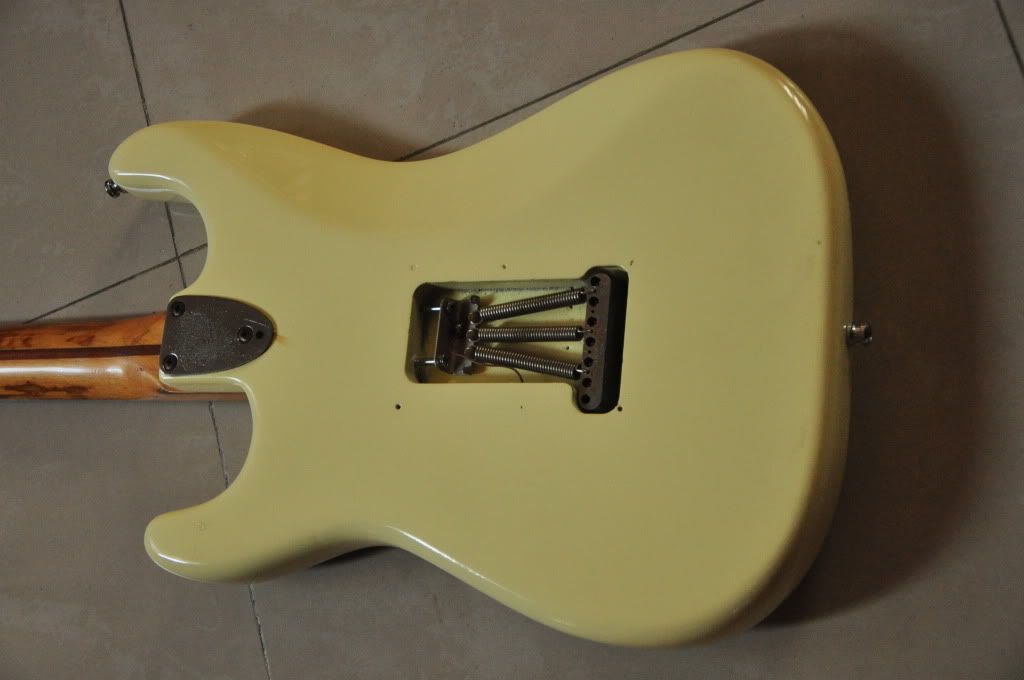 Here's a shot of the back of the neck, with the wear showing...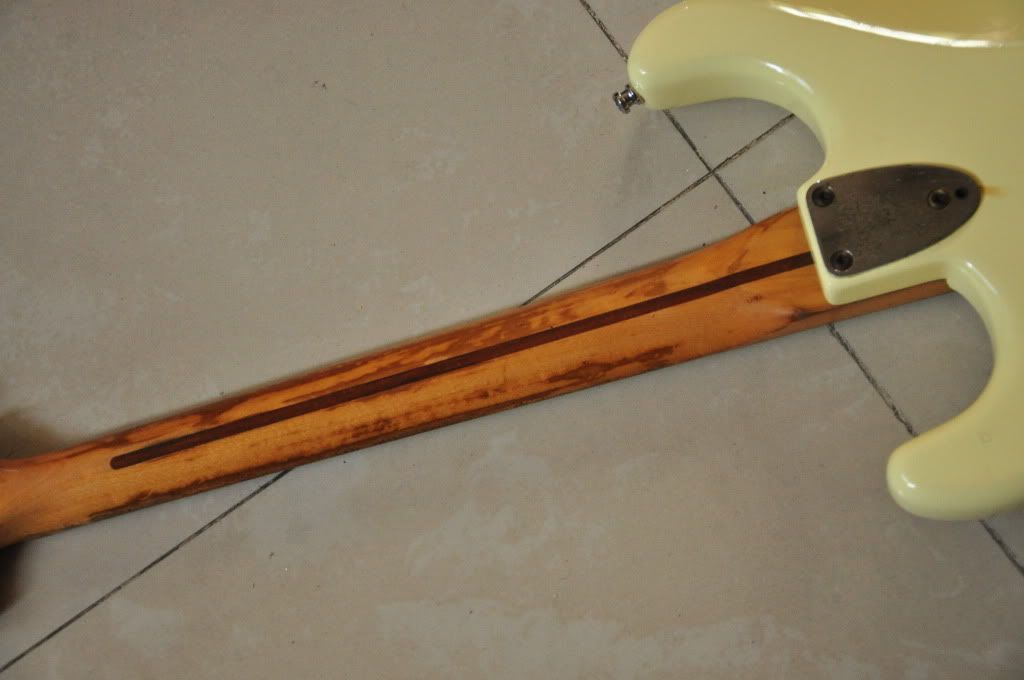 The body has been refinished. Unfortunately, it was also roughly chiseled by the former owner to accommodate a humbucker... So my local guitar tech suggested we just route away the rough bits... This is way lighter than the other Silver Star, but tonewise, sounds quite good...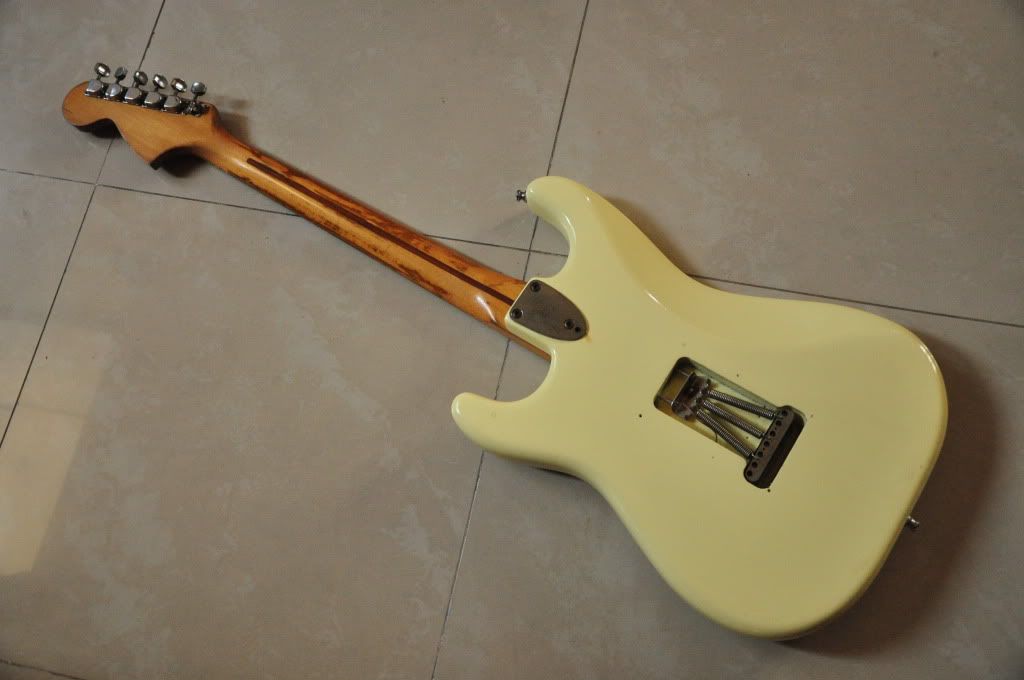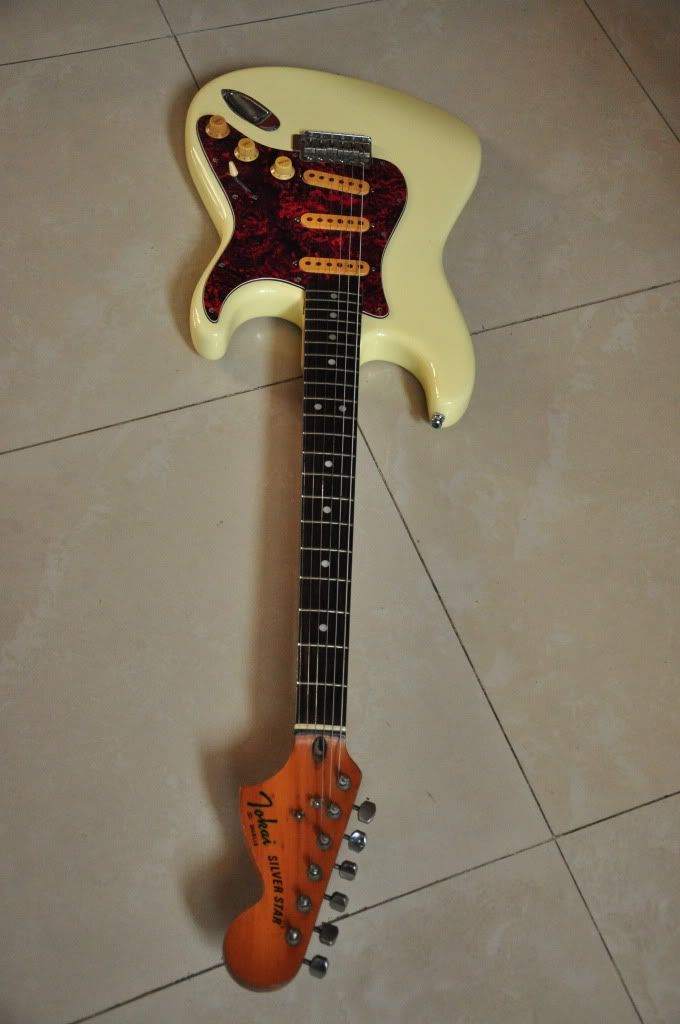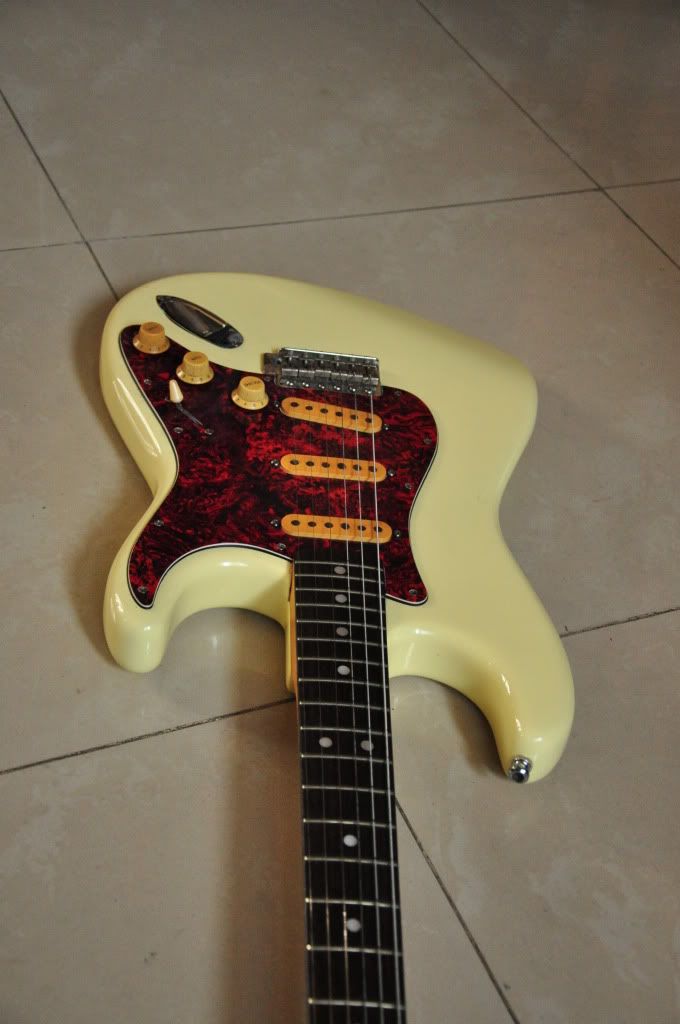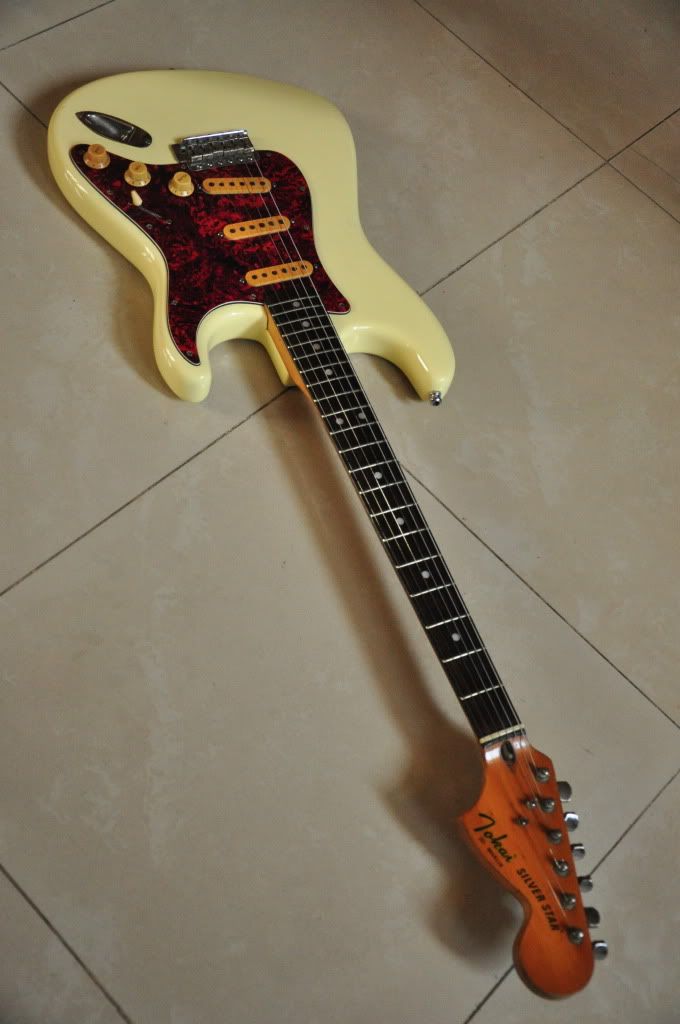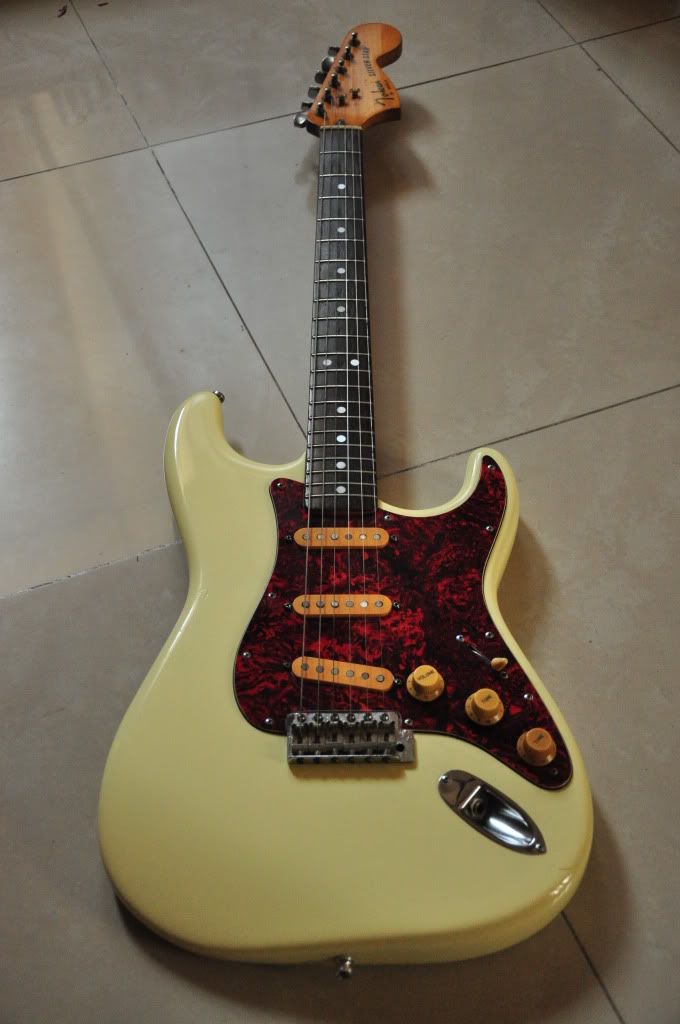 And here's my daughter, guarding "Her" Tokai...
Thanks for looking! All comments welcome! I would especially appreciate an ID of both, as I am not sure what models they are.
Chum