Well it's arrived from Japan, thanks to the ever-helpful JohnA - thanks John. In fact it's still with John, who collected it today, & I won't get it till early next week.
But which model Breezy is it?
It's been Fenderised - Fender decal & bridge, & the neckplate has been changed too. The previous owner clearly wanted it to look like a Fender, personally I'm equally happy with either a Tokai or a Fender, but I'm pretty sure Fender never made a 60s Custom Tele that looked like this one. Most 60s Teles were alder, this is clearly sen or ash.
I wasn't sure from the advert whether it was a one piece body or two, but it seems to be one piece. Which means it must be higher than TE80? Opinions please. Also, any idea what year it was made?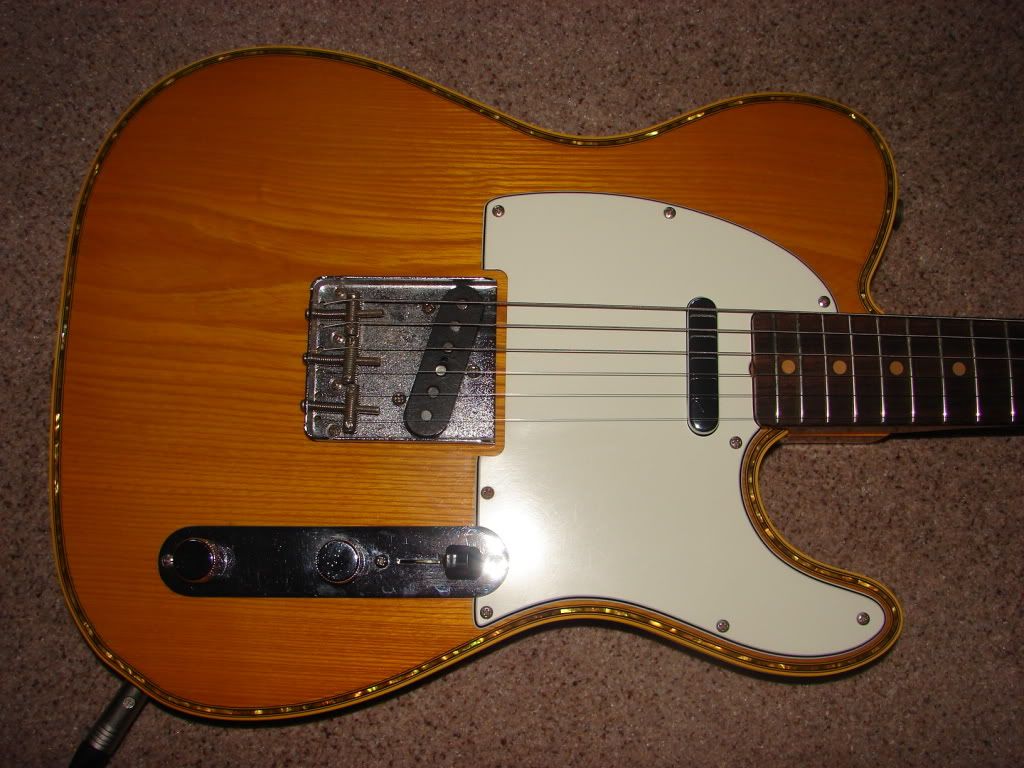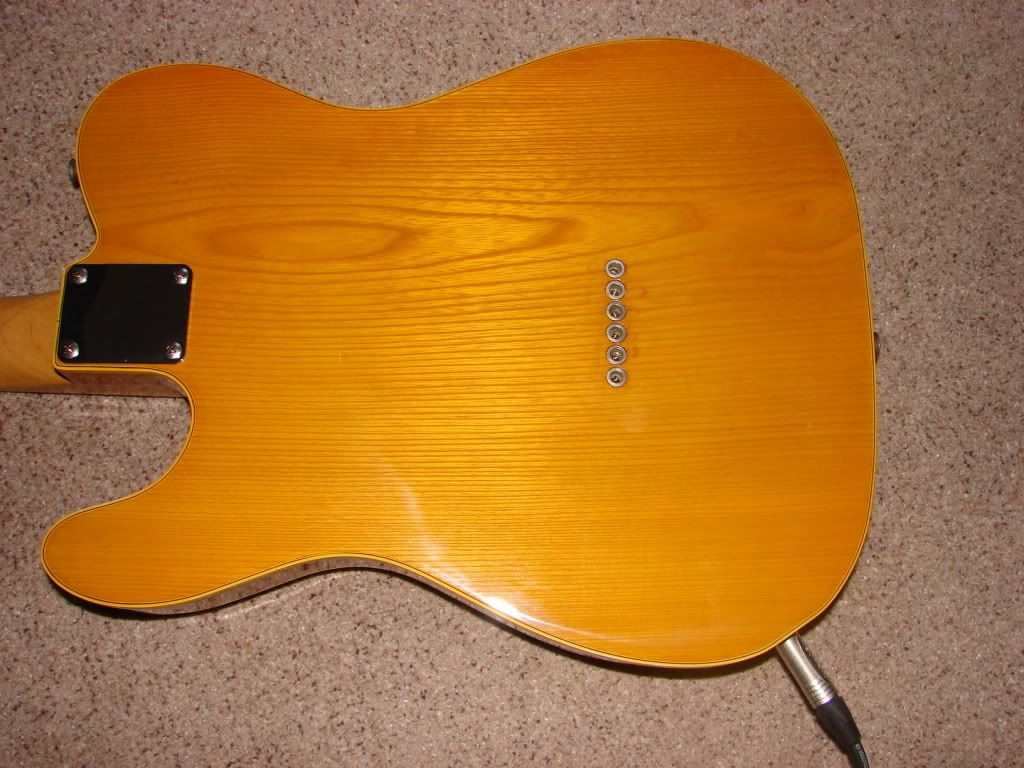 Here's the link to the pics John took today
http://s177.photobucket.com/albums/w221 ... ew%20tele/
It looks like someone did his best to hide the evidence of it's Tokai origins - he even blacked out the Tokai codes in the control cavity! But the neck code is still there, in case there was any doubt. Electrics are US replacemnets.
Frets are apparently bigger than expected, so either it's been re-fretted, or Tokai made it with bigger frets?
I know it's not "collectable" due to the changes and the neck humbucker rout, but that doesn't bother me. I'm sure it would have sold for more if it had been all original, & I bought it to play it! And look at it too - ain't she beautiful?
And since I'm curious to try a Tele with either a neck HB or P90, I can try both in this without any more work than getting a new scratchplate made, so it was an obvious one for me to grab.
But anyway, please tell me which model TE you think it is.
Mike